Diversity of landscapes will take your breath away!
This tour has it all.
Starting to the stunning port of Loutra, where you can relax by swimming in the hot springs that gush through the sea and then have your dinner in a tavern right on the sandy beach. 
Serifos has become a pole of attraction because it has it all. Sandy beaches, calm bays, nightlife, a very lively port, and a beautiful Chora, with many colorful shops and taverns offering traditional Greek delicacies.
The beaches, the diversity of landscapes, and the crystal waters of Milos will leave you speechless. Don't miss visiting the Archeological Museum of Milos to admire the "authentic copy" of Aphrodite of Milos (Venus de Milo). The original is in Louvre Museum.
Next to Milos is Kimolos, an alternative destination for those who choose a relaxing day, some privacy, and the chance to swim and enjoy the natural landscape of the island.
Polyaigos, is an uninhabited rocky island. Its name means "many goats" since it is inhabited only by goats. It has some magnificent beaches as well as many sea-surface caves which give shelter to the population of monachus monachus seals.
Last but not least is the exceptional island of Sifnos. It is famous for the local cuisine. Don't miss to taste some local dishes that you will mention for the upcoming years, like Mastelo, Revithada, Pies, Manoura cheese, and many more. The gold sandy beaches, the local events, and the intense nightlife will satisfy every desire of yours.
Base Lavrion Kithnos, Loutra

Distance: 27nm – Estimated Time: 04:30 – Night Stop

Kithnos, Loutra Serifos

Distance: 23nm – Estimated Time: 03:50

Serifos Milos

Distance: 33nm – Estimated Time: 05:30 – Night Stop

Milos Kimolos

Distance: 17nm – Estimated Time: 02:50

Kimolos Polyaigos

Distance: 3nm – Estimated Time: 00:30

Polyaigos Sifnos

Distance: 12nm – Estimated Time: 02:00 – Night Stop

Sifnos Serifos

Distance: 19nm – Estimated Time: 03:00 – Night Stop

Serifos Base Lavrion

Distance: 44nm – Estimated Time: 07:20
*Depends on weαther conditions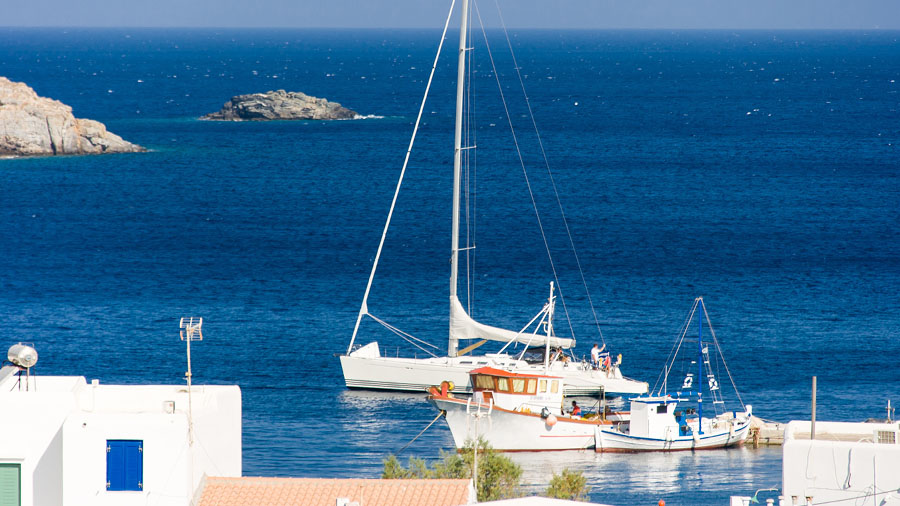 Kythnos is a beautiful mountainous island that sits on the west part of the Cyclades island group. Boasting a wild natural landscape, an elegant architecture and a selection of stunning beaches, Kythnos island Greece is arguably one of the most beautiful Greek islands. Thanks to its proximity to Athens, Kythnos is a popular destination for quick getaways from the Greek capital. Kythnos Greece is also a perfect base for island hopping to the nearby islands of Kea, Serifos, and Sifnos.
Boasting the traditional Cycladic architecture, Serifos island Greece is dotted with little whitewashed houses and churches that come in contrast to the island's wild natural landscape. Serifos is one of those Greek islands not blighted by overdevelopment, thus it is considered a Greek holiday destination off the beaten tourist trail, perfect for relaxing holidays!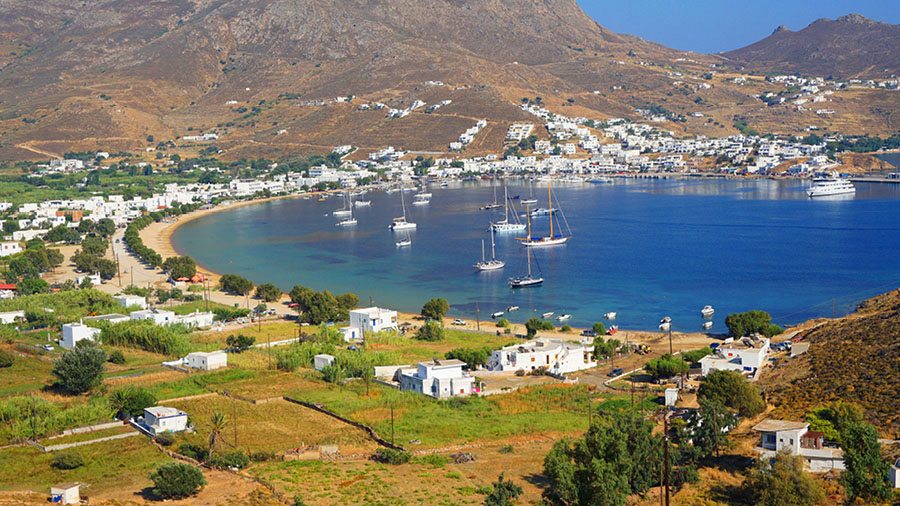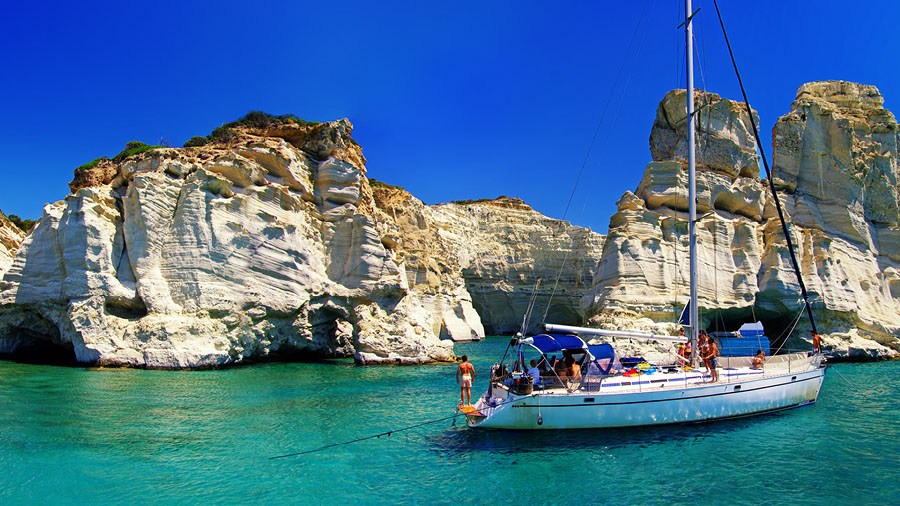 Milos is one of the volcanic Greek islands, sitting at the southernmost part of the Cyclades island complex. Thanks to its volcanic origin, Milos boasts a magnificent colorful landscape and a coastline that counts more than 40 exotic beaches.
Kimolos is a beautiful little island of the Cyclades, located next to Milos. Although it sits next to one of the most popular Greek islands, Milos manages to keep its unspoiled charm. This island is a world unto itself! Famous for its amazing beaches, crystal clear waters and picturesque architecture, Kimolos Greece is shaping up to be one of the hottest alternative destinations in Greece.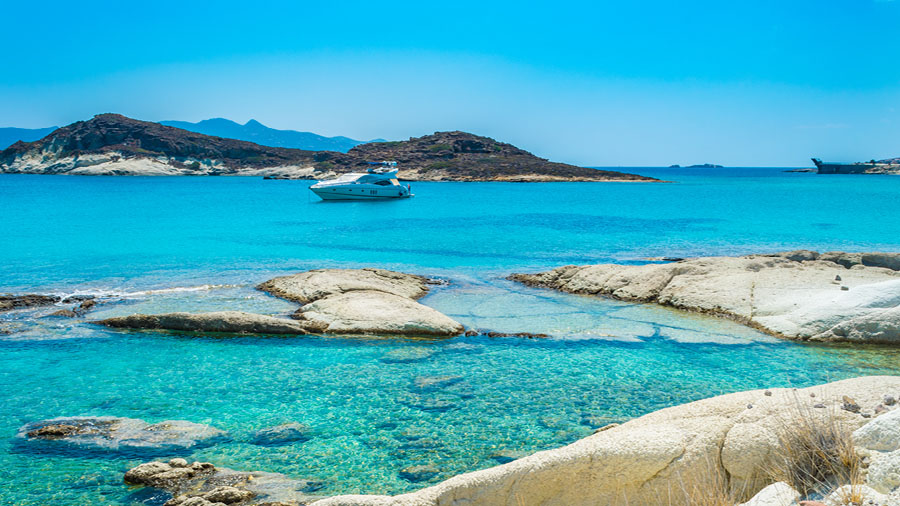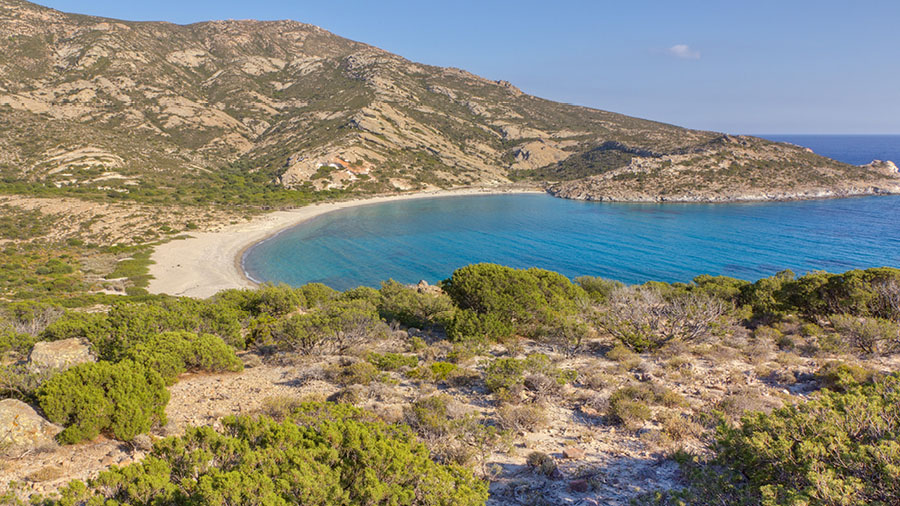 Polyegos is a small isle ,half the size of Kimolos and at a short distance, (1 mile). Administratively It belongs to Kimolos. This is the best preserved geological island in the Aegean. The vegetation of the island (mainly maquis and brushwood) grows smoothly and undisturbed with its animal wealth (seal Monachus-monachus, rare reptiles and birds, goats, etc.).
The most delicious Greek Island (The Greek island of Sifnos in the Cyclades has the most sizzling food scene in the Med right now)
Located on the western side of the Cyclades island group, Sifnos is considered as the yummiest of the Greek islands, thanks to its flourishing culinary scene.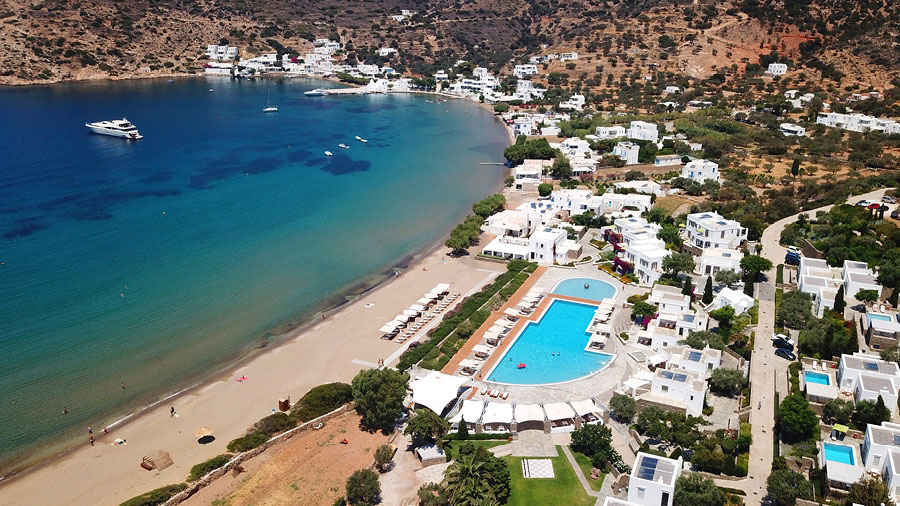 Are you ready to create new memories?