Kimolos is a beautiful little island of the Cyclades, located next to Milos. Although it sits next to one of the most popular Greek islands, Kimolos manages to keep its unspoiled charm. This island is a world unto itself! Famous for its amazing beaches, crystal clear waters, and picturesque architecture, Kimolos is shaping up to be one of the hottest alternative destinations in Greece.
The center of activities in Kimolos is Chorio, the only village and capital of the island. Chorio is a quaint settlement that stretches around the island's port. In Chorio, you'll find many restaurants, shops, and tourist facilities. 
As for Kimolos beaches, there is a beautiful beach close to the port, but you can find many enticing beaches around the island that can be reached either on foot or by boat. One thing is for sure: there's luscious swimming to be had on Kimolos beaches!
This extremely photogenic island will make you fall in love!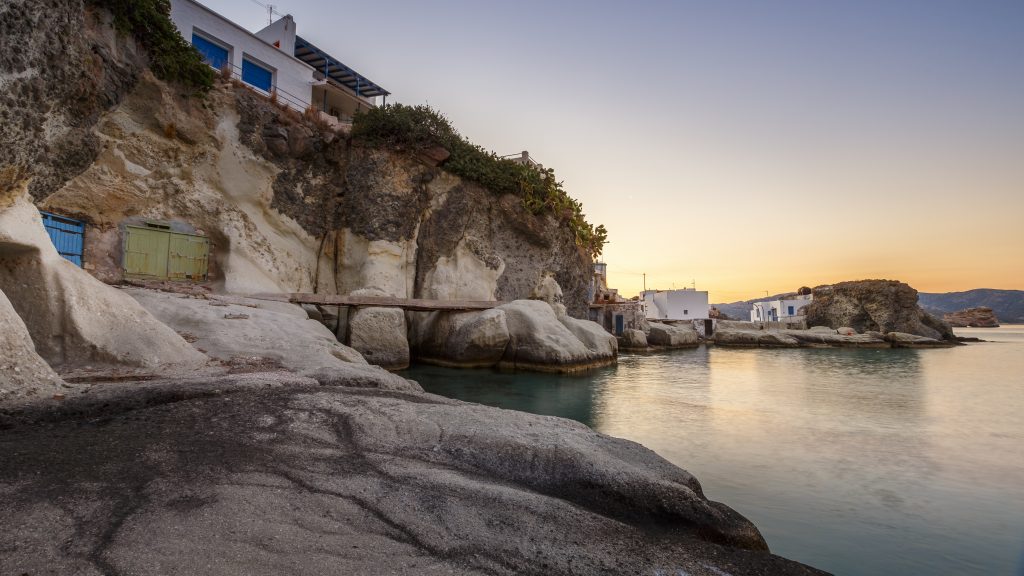 Geographical Info
Longitude: 24.58030   –   Latitude: 36.78559    Area: 53.3 km2
Are you ready to create new memories?