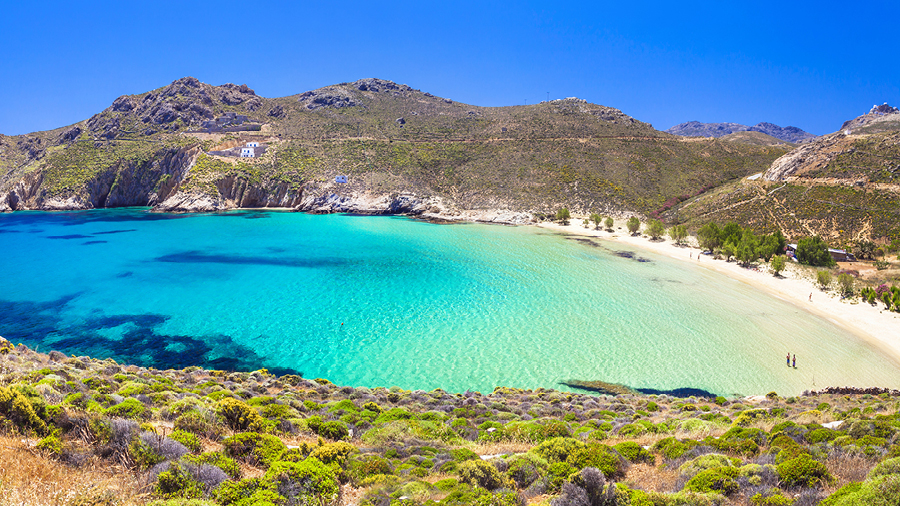 Serifos is an island with traditional Cycladic architecture, with little whitewashed houses and churches that come in contrast to the island's wild natural landscape. Serifos is one of those Greek islands not yet ruined by overdevelopment, thus it is considered a Greek holiday destination perfect for relaxing holidays!
Serifos Chora, the island's capital, is one of the most beautiful capitals of the Cyclades, perched on the slopes of a hill with cobblestone narrow alleys. It is a must to have a drink at the island's bars with a breathtaking view of the Aegean sea.
 Having an 81 meters long coastline, Serifos boasts a big selection of beaches! Organized, or secluded, sandy or shingle, Serifos beaches are perfect to relax and enjoy your privacy away from their crowded Cycladic counterparts. Livadi beach and Livadakia beach are the most popular!
As for things to do in Serifos, sightseeing and trekking are the best activities. Island hopping to the nearby islands of Sifnos, Kythnos, and Milos is also a must and an ideal opportunity to visit more than one Cyclades islands during your holidays in Greece!
Geographical Info
Longitude: 24.51546   –   Latitude: 37.314366    Area: 75.2 km2
Are you ready to create new memories?