Milos is one of the volcanic Greek islands, sitting at the southernmost part of the Cyclades island complex. Thanks to its volcanic origin, Milos boasts a magnificent colorful landscape and a coastline that counts more than 40 exotic beaches.
Milos is one of the most exotic and laid-back Greek islands in Greece! Sitting in the heart of the Aegean Sea, overlooking the Cyclades archipelago, Milos has enchanted many with its unpretentious charm!
Standing out for its majestic ambiance, rich history, picturesque fishing villages, amazing food, and indigo bays, Milos is a timeless Cycladic gem that will steal your breath with its enchanting beauty. The variety of landscapes is unreal- you'll see nothing twice, there's always something new to discover.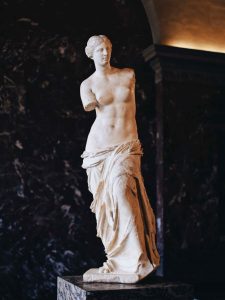 This enticing island is particularly famous for the Venus de Milo (Venus of Milos) statue, which was discovered in Milos in 1820 at the stunning Sarakiniko beach. The stunning ancient Greek statue is one of the most famous works of ancient Greek sculpture, created sometime between 130 and 100 BC, the statue is believed to depict the Greek goddess of love and beauty. It is a marble sculpture a bit larger than 203 cm high. It is now displayed in the Louvre Museum in Paris, where thousands of visitors stand in awe in front of its beauty!
Milos beaches are iconic, and especially the gorgeous Sarakiniko beach. This beach boasts a lunar landscape, consisting of volcanic gleaming white rock formations and crystal clear turquoise waters. Either you chose to explore its sea caves, jump off the cliffs or doze under the sun on a beach towel, you'll remember the enchanting atmosphere of this beach forever. Kleftiko is another wildly popular Milos sightseeing. Boasting towering rock formations and emerald waters, this former pirate hideaway, is now the imposing trademark of the island! Apart from Sarakiniko and Kleftiko though, Milos has over 40 beautiful exotic beaches worth visiting.
The hidden gems of Milos are its colorful fishing villages! In these picturesque villages, you'll find little whitewashed houses with colorful shutters and boat garages, where fishermen park their colorful little boats. Pop over the villages of Klima and Firopotamos and pretend for a while that you have traveled back in time!
Milos is particularly popular for couples, which find in the serene natural landscape of Milos the perfect setting for their romantic holidays. Indeed, the numerous caves, mysterious catacombs, and emerald Milos beaches squeeze enough charm to bewitch any traveler.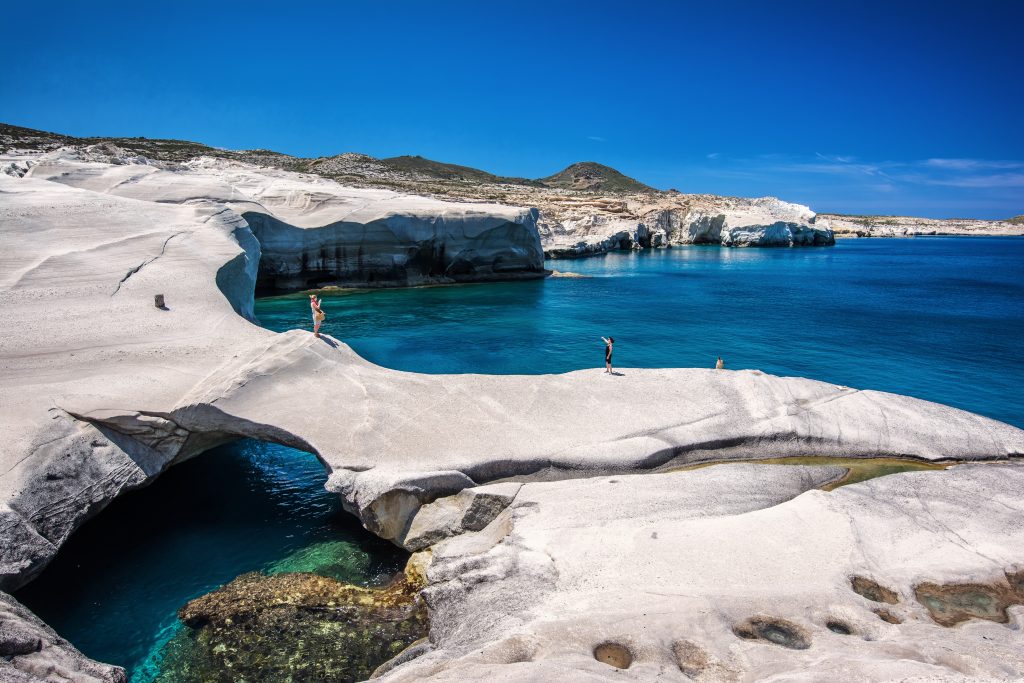 Geographical Info
Longitude: 24.44481   –   Latitude: 36.72340    Area: 160.2 km2
Are you ready to create new memories?