Not enough space to describe the beauty and the landscaping. Needless to say much about Corfu, one of the major destination of Greece. But the hidden gem of the Ionian lies at the mainland, southeast of Corfu, at the municipality of Thesprotia, Epirus. Many small islands create countless bays and the blue-green waters give an exotic picture that will steal your heart.
Paxos and Antipaxos will definitely compensate you with the colorful traditional villages by the sea, the taverns with fresh fish and seafood spaghetti, the turquoise crystal waters, and the blond beaches. When you face such beauty just capture the scenery lay back and enjoy the sunset.
The last stop is Parga, where you'll be tempted to ask the locals if it's an island! The pine trees compete with the sea for more land to conquer. The waters, the beaches, the stone alleys, the castle at the top, and the very lively nightlife will make you want to stay a bit longer.
Base Vlicho Bay, Lefkada Antipaxoi

Distance: 40nm – Estimated Time: 6:30 – Night Stop

Antipaxoi Paxoi Port

Distance: 13nm – Estimated Time: 02:00– Night Stop

Paxoi, Port Antipaxoi

Distance: 4nm – Estimated Time: 00:30

Antipaxoi Parga

Distance: 11nm – Estimated Time: 02:00– Night Stop

Parga Meganisi

Distance: 43nm – Estimated Time: 06:50 – Night Stop

Meganisi Base Vlicho Bay, Lefkada

Distance: 6nm – Estimated Time: 01:00
*Depends on weαther conditions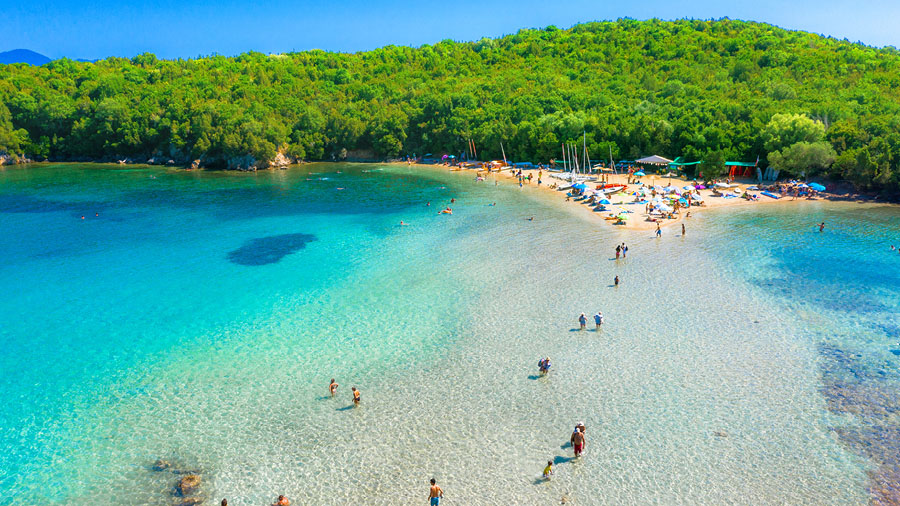 The enchanting town and area of Sivota occupies the southern part of the prefecture of Thesprotia, only 12km from the harbour city of Igoumenitsa. Sivota is basically a beachfront settlement built in a closed bay, with small islands, such as Agios Nikolaos and Mavro Oros marking the entrance of the bay. Seat of the municipality of Sivota is the town of Plataria. The total population of the municipality is approximately 3,010 residents.
Little Paxos (measuring around 13km from north to south) is situated 15km south of Corfu and about 20km off the Greek mainland. It boasts some of the most stunning beaches anywhere in the Mediterranean and, as it's only accessible by ferry, has managed to remain relatively unspoilt by mass tourism.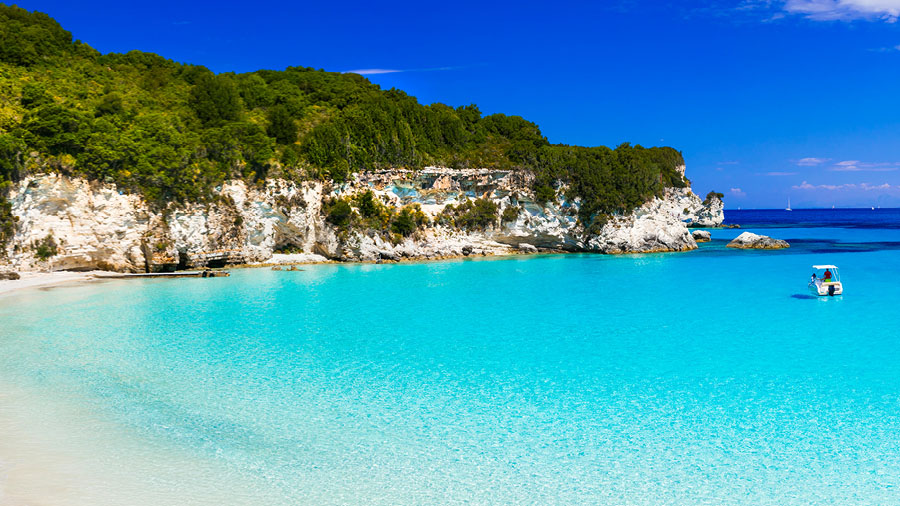 Antipaxos is a tiny place (only 4km long), totally unspoilt and truly the place to holiday if you really want to get away from it all. There are no shops (those staying at our villas on the island can order deliveries of supplies), no real roads, only a couple of tavernas and just a scattering of houses.
Parga is hands down the most popular holiday destination in Epirus! Stretching around a secluded bay that faces the Ionian sea, Parga has an island ambiance. This little town has a beautiful setting! Let us set the scene: Colorful houses built on the slopes of a mountain, boasting a breathtaking view of the sea, exotic beaches with turquoise waters and natural surroundings, a wonderful natural landscape… What's not to love about Parga Greece.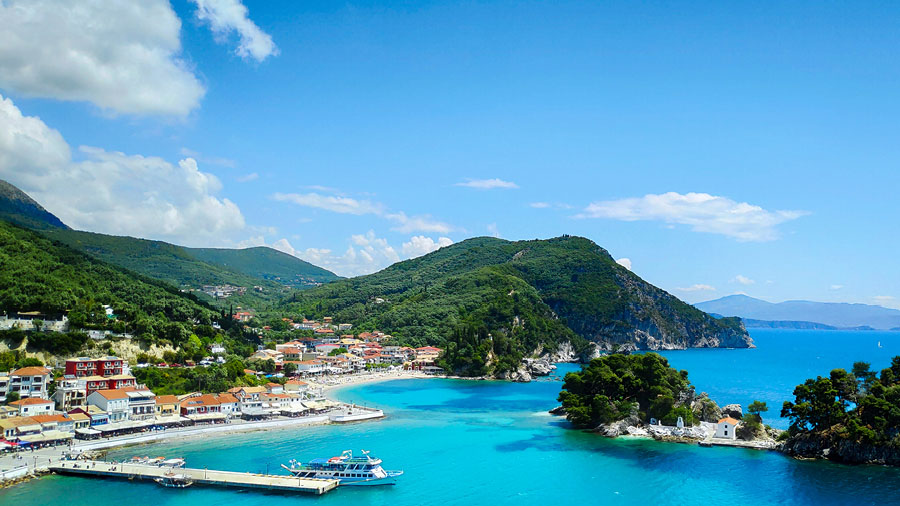 Are you ready to create new memories?