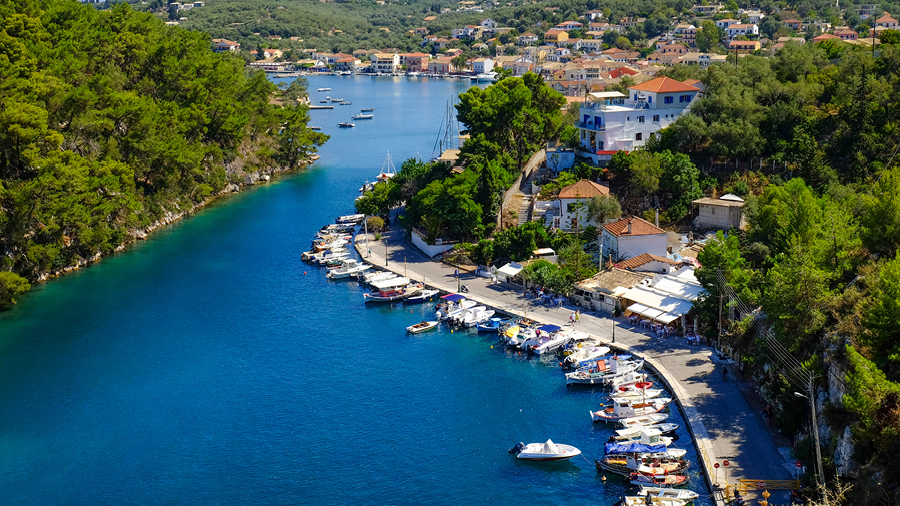 Paxos or Paxoi (measuring around 13km from north to south) is situated 15km south of Corfu and about 20km off the Greek mainland. It boasts some of the most stunning beaches anywhere in the Mediterranean and, as it's only accessible by ferry, has managed to remain relatively unspoiled by mass tourism.
Its three main villages, Gaios, Lakka, and Laggos, are picturesque, welcoming little ports with idyllic seafront tavernas, shops, and bars. Gaios is the port of entry and departure, and also has frequent boat services to Paxos' tiny sister island, Antipaxos.
The western seaboard of Paxos is with cliffs, sea caves, and stretches of rugged, rocky coastline, while the east coast is home to gentle sandy beaches and views of the Greek mainland. 
A holiday on Paxos is all about relaxing and taking it easy due to the breathtaking scenery.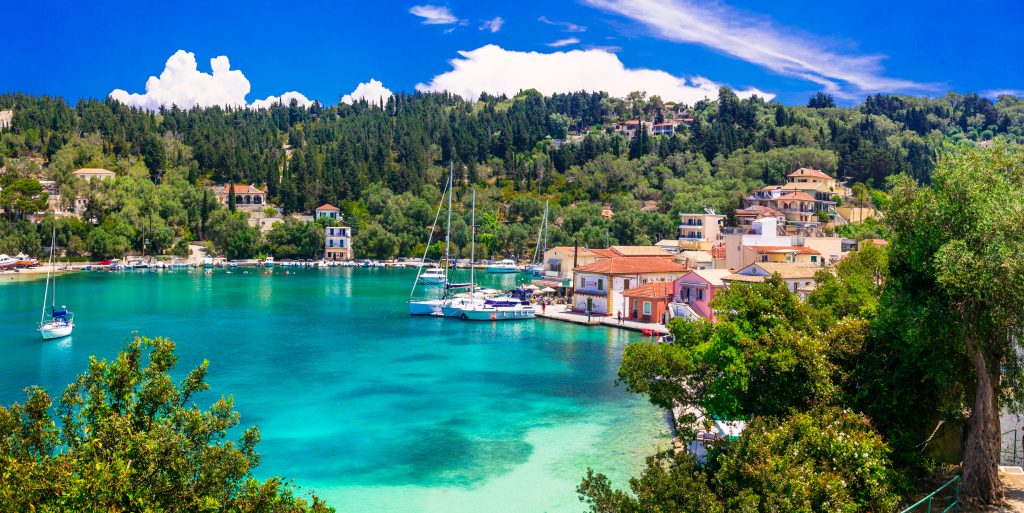 HISTORY
The Paxi islands have been ruled by a succession of powers, each one leaving behind its traces. In 1386 AD, the islands were occupied by the Venetians and passed on to princes and barons as a fief. Allied Spanish and Venetian fleets fought triumphant naval battles against the Ottomans in 1537. In revenge, Ottoman admiral Hayreddin Barbarossa recklessly looted the island. The Venetians surrendered the Ionian Islands to the revolutionary French in 1797 for a two-year period. In 1800, the islands were taken over by Russia, which set up the Septinsular Republic, covering the Ionian Islands. In 1815, the British set up a Protectorate of the Ionian Islands. Despite the ruling power's objections, Paxos took part in the Greek War of Independence in 1821.
Geographical Info
Longitude: 20.18494   –   Latitude: 39.20060    Area: 30.1 km2
Are you ready to create new memories?