Colorful, charming, and attractive. Parga is the most popular holiday destination in Epirus! Stretching around a secluded bay that faces the Ionian sea, Parga has an island ambiance.
This little town has a beautiful setting.
Colorful houses built on the slopes of a mountain,
breathtaking view of the sea,
exotic beaches with turquoise waters with natural surroundings,
a wonderful natural landscape.
The first thing that catches your eye as you approach Parga by boat is a lush green islet with a white church at the entrance of Parga port. On the top of a hill above Parga Town sit the ruined walls of a Venetian castle, a vestige of the Venetian rule.
And if you love exploration, you'll be happy to know that Parga is the perfect base for excursions to the nearby Sivota, Preveza, and Lefkada.
What's fascinating about Parga is that although it is a mainland town, its scenery makes you feel you're in an island! That's why it is a popular destination for the summer holidays.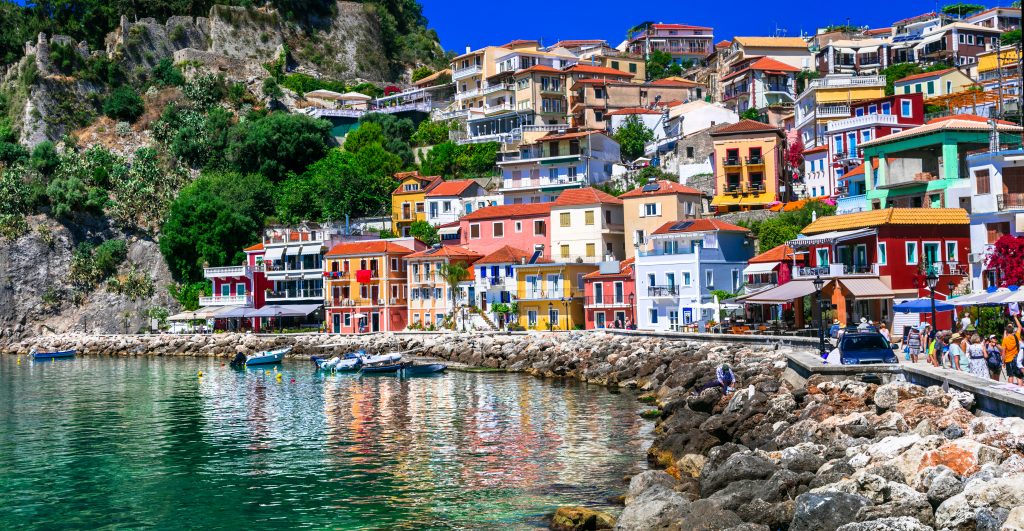 Parga Town, which sits on the slopes of a hill, looks like a postcard. Full of elegant two-story mansions with colorful walls, it is incredibly photogenic. Parga Town is touristically developed, meaning that it has many hotels, restaurants, and facilities. On top of a hill above Parga town lie the ruins of an old Venetian Castle, built in the 11th century. It's worth a visit! Another castle worth visiting is the Ottoman Castle of Anthoussa, which was built in the 19th century by Ali Pasha.
Off the town lie numerous Parga beaches. Valtos, Sarakiniko, and Lichnos are the best ones! Their crystal clear turquoise waters and beautiful ambiance never fail to amaze the visitors! The easiest way to reach these beaches is by boat. At Parga port, you'll also have the chance to taste the delicious local recipes, as it is lined with many traditional taverns!
If you are in a mood for nature exploration, you should visit the springs of River Acherontas, which boast a unique natural landscape!
Whatever your mood may be, Parga got you covered!
Geographical Info
Longitude: 20.40073   –   Latitude: 39.28378
Are you ready to create new memories?