A trip you'll never forget
Every destination will be imprinted deep in your memory. Just make sure to leave space for every scenery.
The first taste comes with Sivota Bay. Here time has its own pace. A small port where the green color of the trees is artistically mixed with the bright blue of the sea. 
Fiskardo is the place to be if you want some cosmopolitan stimulation or a rare opportunity to enjoy your meal just beside your boat.
Ithaca is worldwide famous as the home of Odysseus, king of Ithaca, and the hero of Homer's epic poem the Odyssey one of the most frequently portrayed figures in Western literature. It symbolizes the return, the discovery, the success, the supreme destination. As Cavafy said " Keep Ithaca always in your mind. Arrriving there is what you are destined for." You can enjoy beautiful secluded bays perfect for swimming and scuba diving, interesting excursions, and wander around the narrow alleys at the port of Vathi.
Kastos, Kalamos and Meganisi are offered for relaxation, calmness, and why not some meditation. Don't miss visiting some of the finest taverns on the islands, local fish taste is something you will remember for a long time. Enjoy!
Base Vlicho Bay Lefkada, Syvota Bay

Distance: 15nm – Estimated Time: 02:30

Lefkada, Syvota Bay Kefalonia, Fiskardo

Distance: 7nm – Estimated Time: 01:00 – Night Stop

Kefalonia, Fiskardo Ithaca, Stavros Bay

Distance: 3nm – Estimated Time: 00:30

Ithaca, Stavros Bay Kefalonia, Sami Port

Distance: 11nm – Estimated Time: 01:50

Kefalonia, Sami Port Ithaca, Vathi Port

Distance: 16nm – Estimated Time: 02:40 – Night Stop

Ithaca, Vathi Port Ithaca, Kioni

Distance: 6nm – Estimated Time: 01:00 – Night Stop

Ithaca, Kioni Kastos

Distance: 13nm – Estimated Time: 02:10 – Night Stop

Kastos Kalamos

Distance: 8nm – Estimated Time: 01:20

Kalamos Meganisi

Distance: 9nm – Estimated Time: 01:30 – Night Stop

Meganisi Base Vlicho Base

Distance: 9nm – Estimated Time: 01:30
*Depends on weαther conditions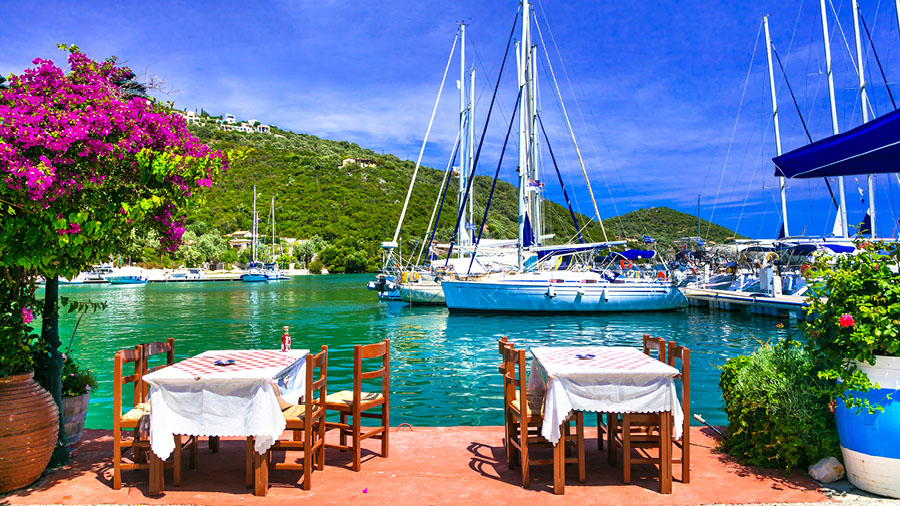 Lefkada lies in the Ionian Sea of Greece's west coast, approximately halfway between Corfu to the north and Ithaca and Kephalonia to the south. At just 35km long and 15km wide, it is relatively easy to explore in a week and offers a great deal to see and do.
Fiscardo Kefalonia: Fiscardo village is located 49.5 km north of Argostoli, the capital of Kefalonia. The village is very much based around its waterfront with many private yachts and small fishing boats. This lovely spot offers nice views to the neighbour island of Ithaca.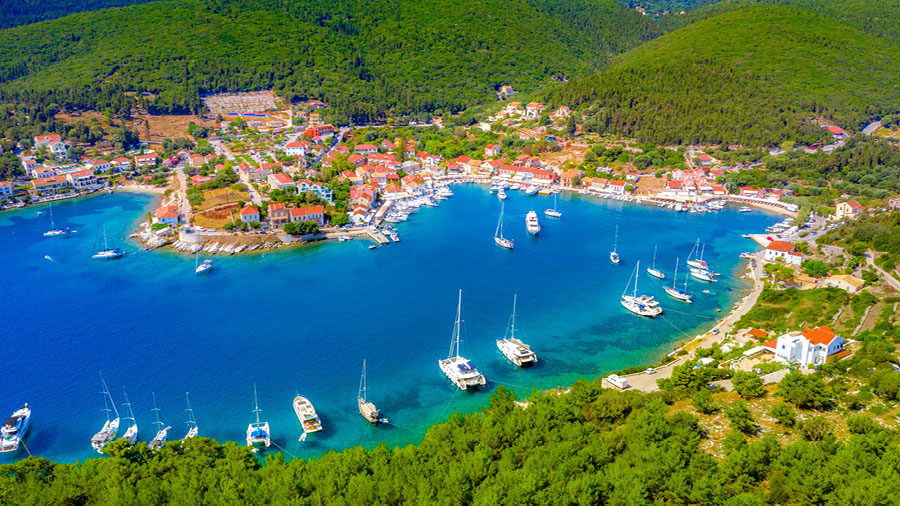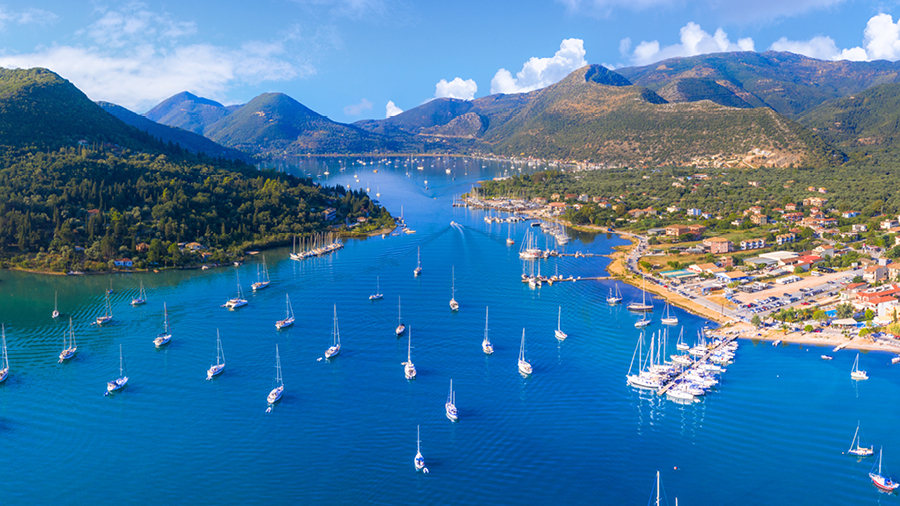 Famous all over the world as the mythical island of Odysseus, Ithaca is probably the most remarkable island of Greek mythology! Apart from its mythical essence, though, Ithaka Greece boasts an incredible beauty. Its laid-back character, emerald waters and lush greenery make it one of the heavenly Greek islands for those who seek relaxation.
Just a few kilometres southeast of Meganissi, Kastos is the ultimate Ionian Island hideaway, blessed with lovely beaches, peace and quiet, and a deliciously simple way of life.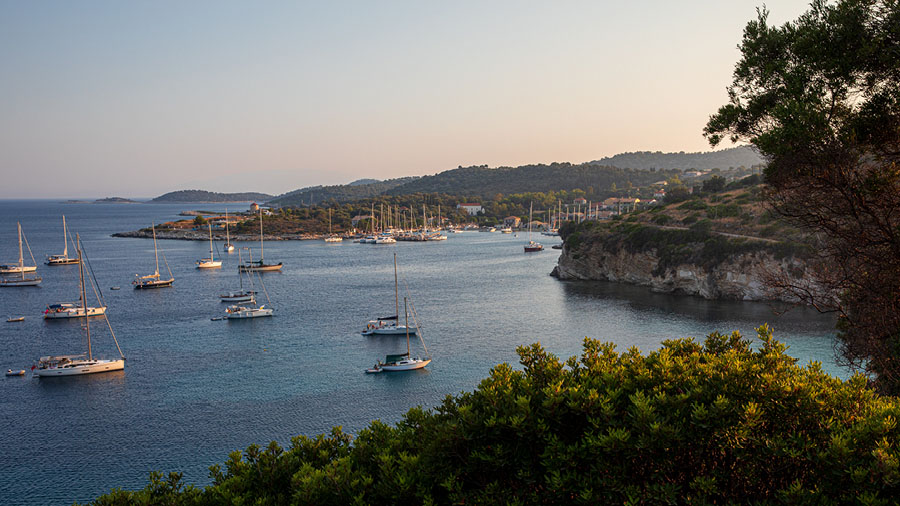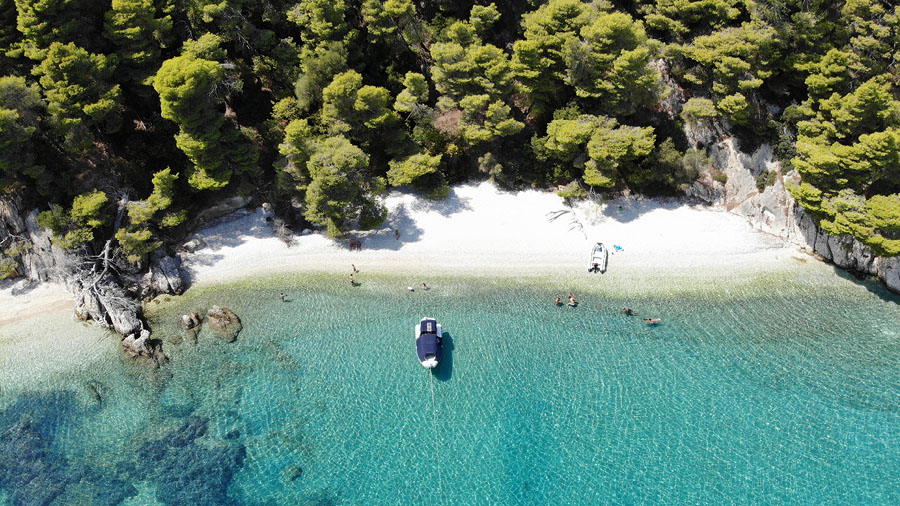 Kalamos is the largest of a fringe of small islands located in the region of Lefkada. The island's dramatic landscape combines high peaks and steep slopes ending to the coast which are surrounded by the boundless blue of the sea.
Just a short hop across the water from its bigger sister, Lefkada, Meganissi is a wonderfully unspoilt island that has a gentle, relaxing pace of life and relatively few tourists.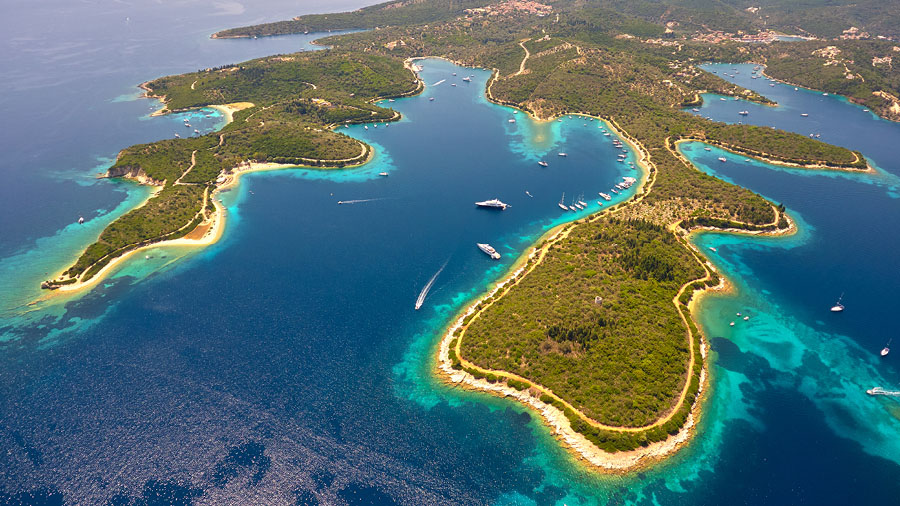 Are you ready to create new memories?