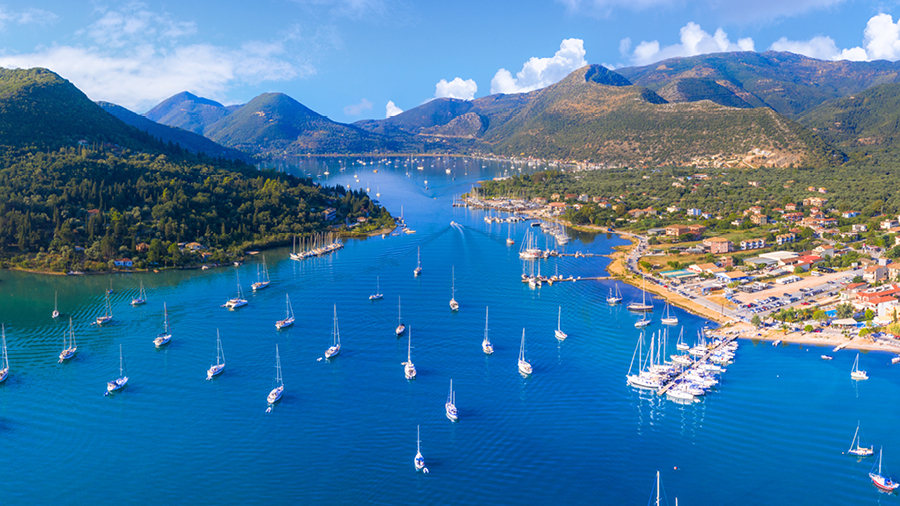 Lefkada lies in the Ionian Sea of Greece's west coast, approximately halfway between Corfu to the north and Ithaca and Kephalonia to the south. At just 35km long and 15km wide, it is relatively easy to explore in a week and offers a great deal to see and do.
The azure, transparent waters of the Ionian Sea are a real attraction and the varied coastline boasts a host of sandy beaches, secluded pebbly coves, and dramatic white cliffs, such as those of Cape Lefkatas on the southernmost tip. Most beaches can be reached by car and a walk, though a few are only accessed via sea, a good excuse for hiring a boat for a day or two.
The island's green, the wooded interior is also very much worth exploring, with some glorious scenery, great walking paths, mountains rising to over 1100m, and a scattering of unspoiled villages, whose way of life remains profoundly connected to Lefkada's ancient traditions and customs.
The main town on the island, Lefkada, has a pretty maze of streets with lots of tavernas, shops and bars, and a popular marina.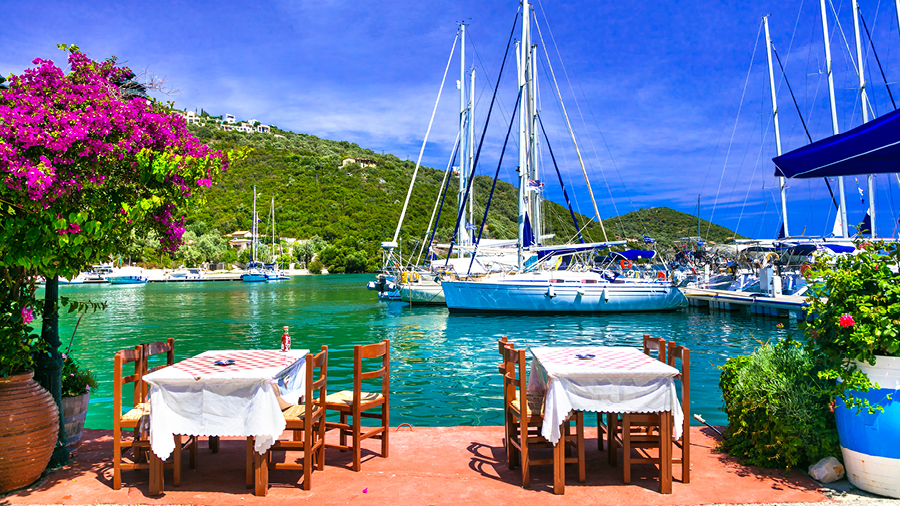 On the southeast edge of the island, you will find the traditional fishing village, Sivota in the center of which will find and complex Sivota Bay.
Sivota Bay is one of the most picturesque fishing villages on the island. It is built at the foot of the lush green hill leading to the blue waters of the Ionian Sea, a natural harbor, and especially the summer months is an ideal destination for calm and relaxation.
Geographical Info
Longitude: 20.71530   –   Latitude: 38.70837. Area: 336.6 km2
Are you ready to create new memories?