Famous all over the world as the mythical island of Odysseus, Ithaca is probably the most remarkable island of Greek mythology. Apart from its mythical essence, though, Ithaka Greece boasts incredible beauty. Its laid-back character, emerald waters and lush greenery make it one of the heavenly Greek islands for those who seek relaxation.
As for Ithaca beaches, they are stunning! Dive in the crystal-clear water of Ithaca beaches, eat fresh fish and seafood at the traditional taverns or chat with the warm-hearted locals.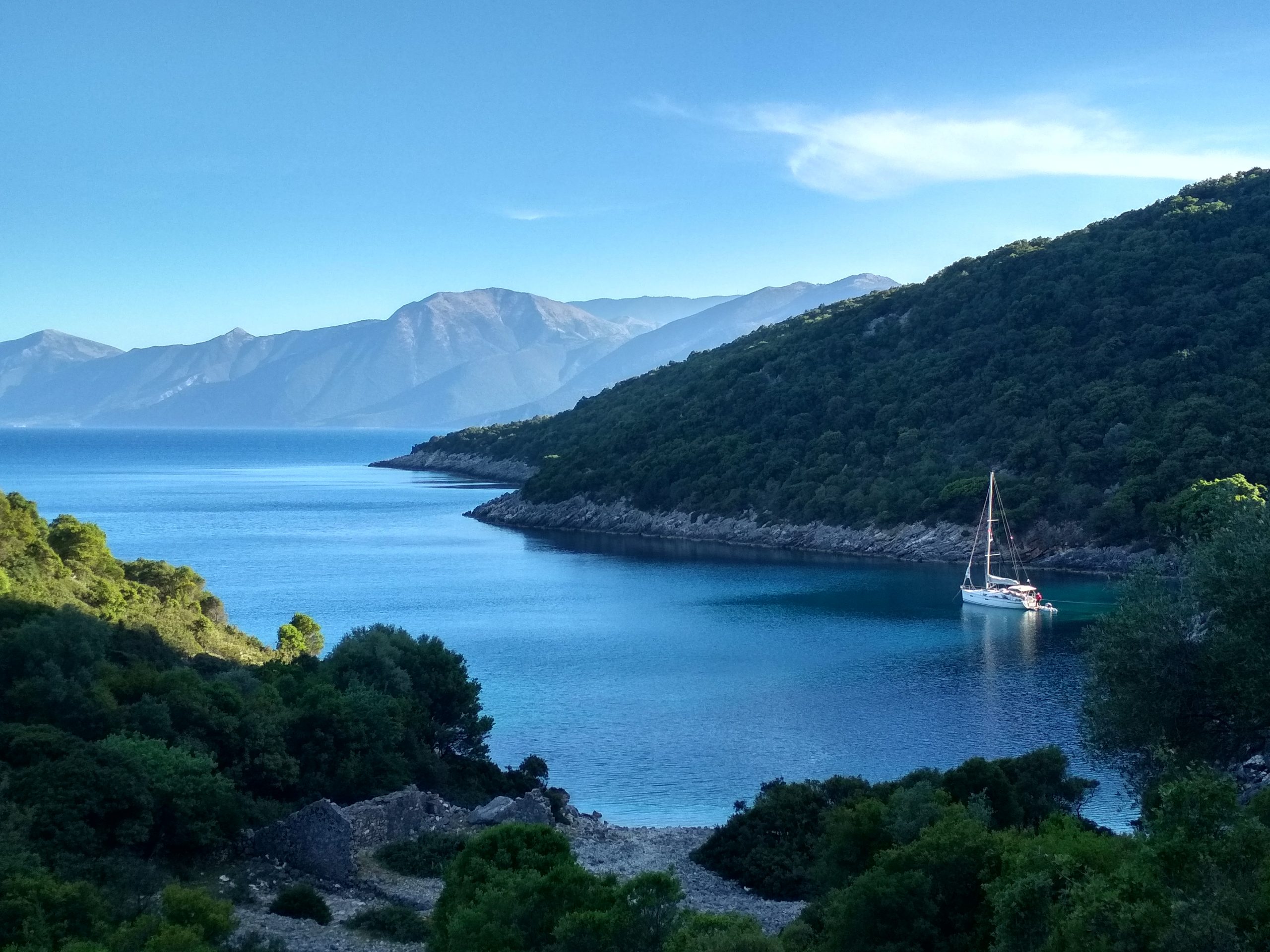 Vathy Village Ithaca: Vathy is the capital and the main harbour of Ithaca since the 16th century. The picturesque village, the largest of the island is built amphitheatrically around a deep and sheltered bay with a narrow entrance. Today it counts 2000 inhabitants.
The earthquakes of 1953 had almost destroyed the village, leaving only a few buildings standing. Fortunately, most of the ruined Venetian buildings were rebuilt by the residents. Vathy is considered a traditional preservable settlement and any construction that is not similar to the traditional architectural style and colour is prohibited by a law voted in 1978.
A yachting service station for refuelling is available in Vathy. Several hotels and many rooms for rent are filling the village and a wide variety of taverns, cafes, bars and night clubs are lining the waterside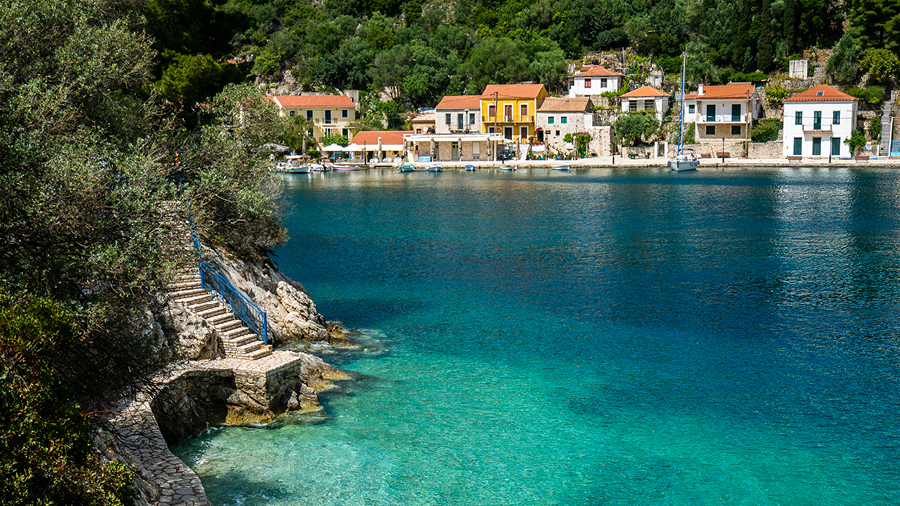 Kioni Village: The picturesque traditional settlement of Kioni lies in the southeast of Ithaca, 24 km from Vathy, in a verdant setting with unique attractions. It is built amphitheatrically on the slopes of a mountain, with little tiled roofed houses overlooking the picturesque port where small fishing boats are quietly mooring.
Very few houses survived the earthquakes of 1953 but the few ones remaining are very interesting, with renaissance architectural characteristics.
Today, this little paradise has grown rapidly into a busy and modern tourist resort, with many cafes and taverns lining the lovely port, private yachts mooring at the port, a lot of rooms for rent, boar rentals and some food stores.
Geographical Info
Longitude: 20.71800   –   Latitude: 38.36721   Area: 117 km2
Are you ready to create new memories?