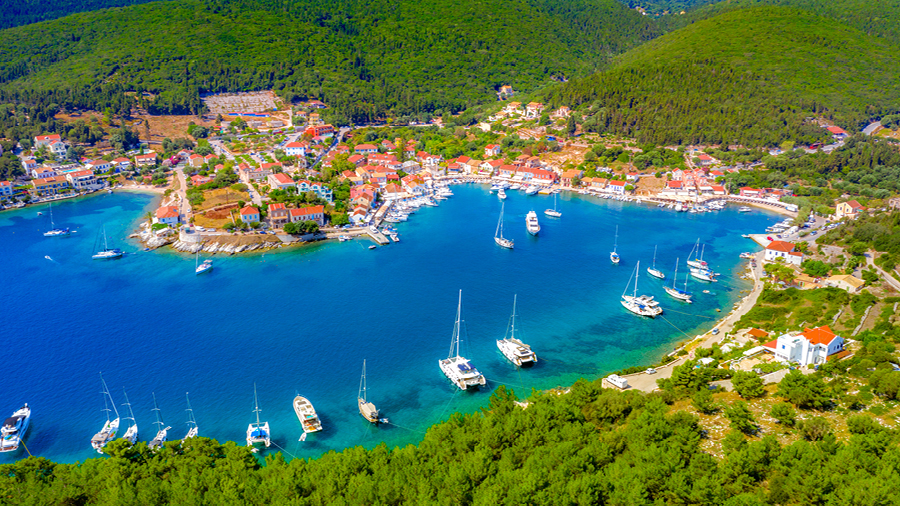 Fiscardo, Kefalonia. Fiscardo village is located 49.5 km north of Argostoli, the capital of Kefalonia. The village is very much based around its waterfront with many private yachts and small fishing boats. This lovely spot offers nice views of the neighboring island of Ithaca, among others.
This picturesque fishing village is recognized as a traditional preservable settlement as it is one of the few villages that remained untouched from the major earthquake of 1953. Today it is known for its cosmopolitan and warm atmosphere. There is a massive amount of tourism in this small village but it manages to hold its beauty against all odds.
The main coastal road hosts plenty of shops, taverns and bars and it throbs with activity during the summer. The traditional and Venetian buildings and houses with pretty colors embrace the natural bay offering the village a unique charm while reflecting the rich heritage of Kefalonia.
Mostly for its amazing beauty, Fiscardo has become an attractive destination for thousands of visitors every year. Nearby the village, one can find many beautiful beaches and stunning coves with calm and crystalline waters. Furthermore, there are ruins of a Palaeolithic settlement and Byzantine churches. The Natural and Environmental Museum lies above the waterfront and it is worth a visit.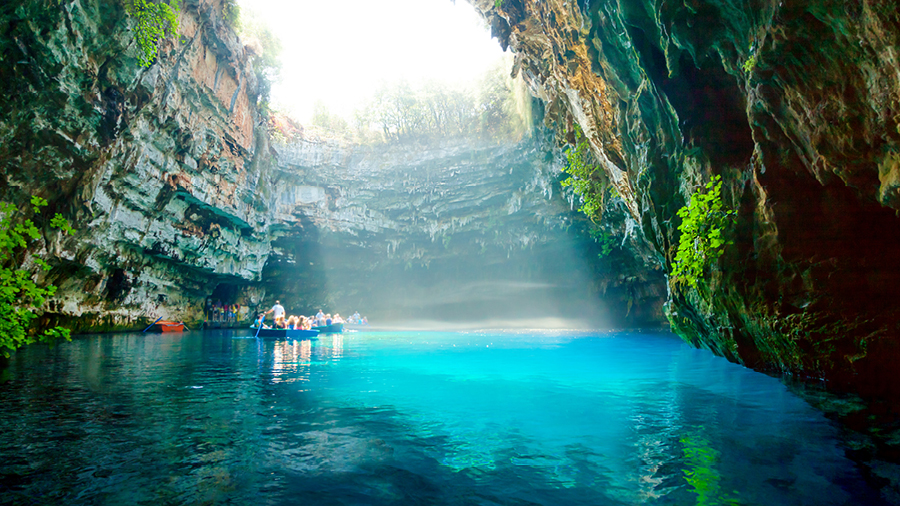 Sami, Kefalonia. Sami is a beautiful coastal town located 25.8 km east of Argostoli, the capital of Kefalonia. The village reaches a population of 1000 inhabitants most of whom are engaged in agriculture and fishing. The modern village is built close to ancient Sami, one of the most important archeological discoveries of Kefalonia.
Sami is surrounded by a dream landscape of verdurous imposing hills and stunning coves. Tourists arrive here with their private yachts to enjoy unique diving and swimming experience at the green waters of Kefalonia. The village is home to some of the most interesting monasteries and sights in Kefalonia like the monastery of Agrilia, as well as beautiful caves (like Karavomylos and Dragati), some stunning underground lakes like the one at Melissani and Antisamos beach.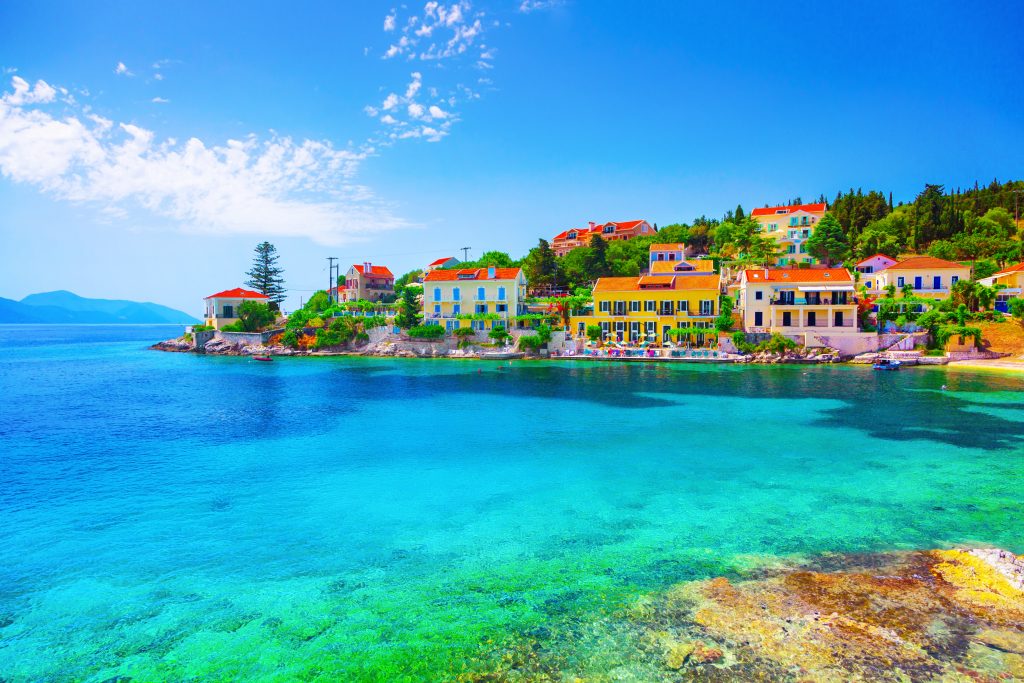 Sami is a perfect destination for your summer holidays in Greece. The delightful waterfront, the wide paved streets, and the Venetian buildings offer the village a unique charm and reflect the rich heritage of the island. The main coastal road consists of modern amenities, shops, and lovely cafes overlooking the busy port. A number of restaurants are found nearby as well as pretty accommodation for all tastes and budgets.
During summer, the municipality of Sami organizes some interesting cultural events and local festivities, concerts, and theatrical performances.
Geographical Info
Longitude: 20.63882   –   Latitude: 38.25307    Area: 773 km2
Are you ready to create new memories?