It is an easy tour with alternations follow one another. You can have it all! From cosmopolitan Lefkada to about 5 hours sailing to Antipaxos that will compensate you with the beauty, the variety of colors, the turquoise crystal waters, and the blond beaches.
Paxos has everything you'd wish for. Traditional villages by the sea, taverns with fresh fish and seafood spaghetti and you can lay back enjoying the sunset.
Meganisi and Kalamos offered for relaxation and swimming. Don't miss visiting some of the finest taverns on the islands, local fish taste is something you will remember for a long time. Enjoy!
Base Vlicho Bay Lefkada

Distance: 12nm – Estimated Time: 02:00 – Night Stop

Lefkada Antipaxoi

Distance: 30nm – Estimated Time: 05:00

Antipaxoi Paxoi

Distance: 5nm – Estimated Time: 00:50 – Night Stop

Paxoi Antipaxoi

Distance: 7nm – Estimated Time: 01:00

Antipaxoi Lefkada

Distance: 30nm – Estimated Time: 05:00 – Night Stop

Lefkada Meganisi

Distance: 13nm – Estimated Time: 02:00 – Night Stop

Meganisi Kalamos

Distance: 9nm – Estimated Time: 01:30

Kalamos Base Vlicho Bay

Distance: 8nm – Estimated Time: 01:30
*Depends on weαther conditions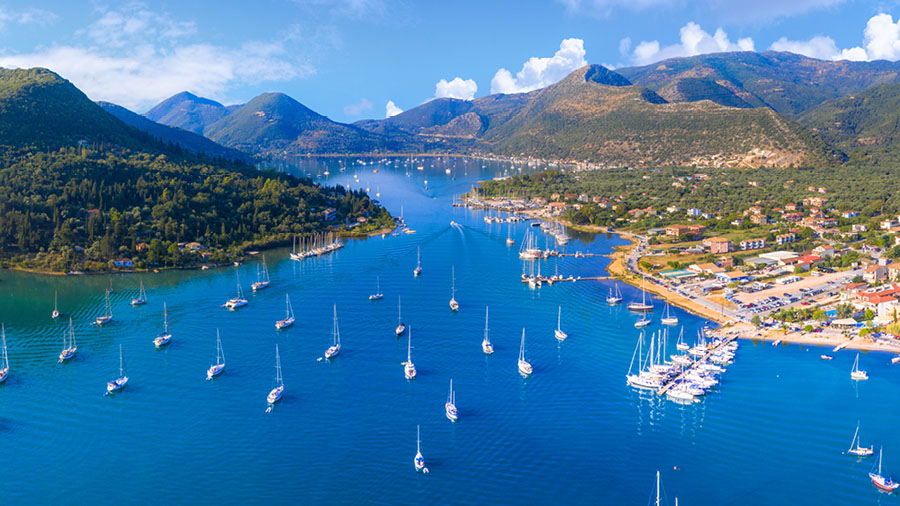 Lefkada lies in the Ionian Sea of Greece's west coast, approximately halfway between Corfu to the north and Ithaca and Kephalonia to the south. At just 35km long and 15km wide, it is relatively easy to explore in a week and offers a great deal to see and do.
Antipaxos is a tiny place (only 4km long), totally unspoilt and truly the place to holiday if you really want to get away from it all. There are no shops (those staying at our villas on the island can order deliveries of supplies), no real roads, only a couple of tavernas and just a scattering of houses.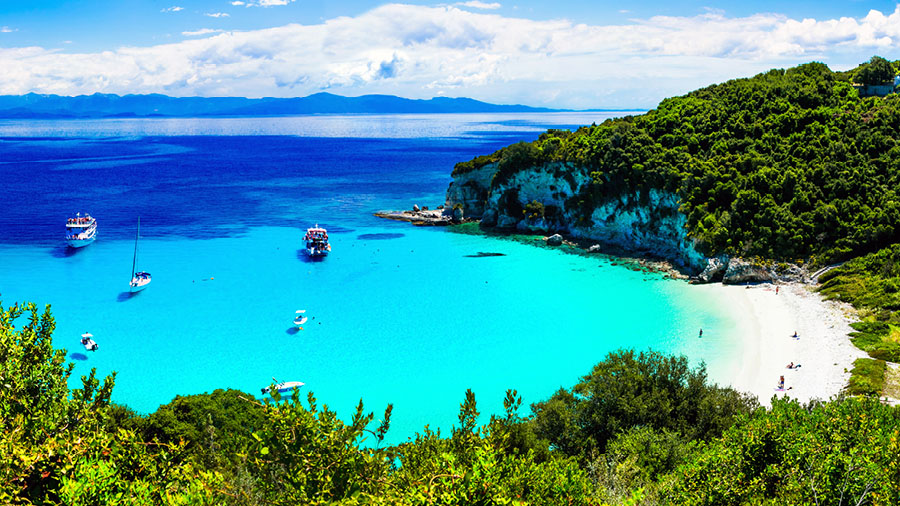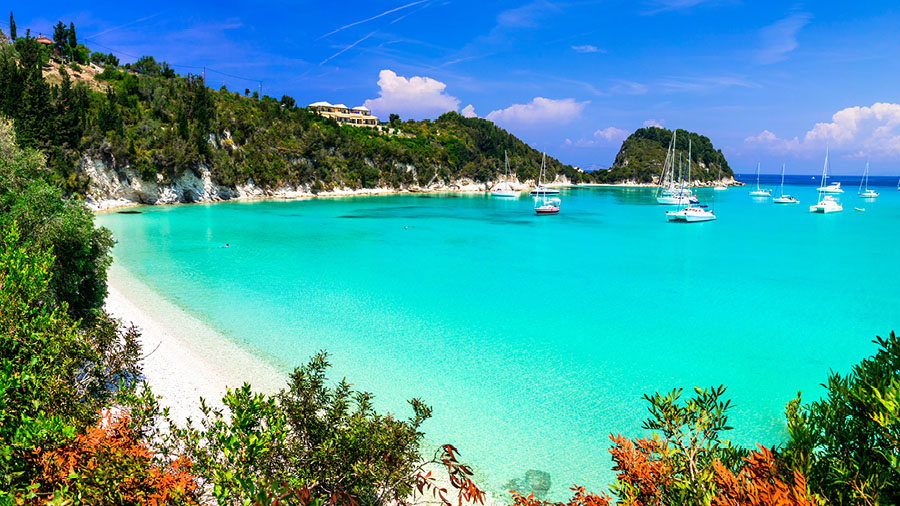 Little Paxos (measuring around 13km from north to south) is situated 15km south of Corfu and about 20km off the Greek mainland. It boasts some of the most stunning beaches anywhere in the Mediterranean and, as it's only accessible by ferry, has managed to remain relatively unspoilt by mass tourism.
Just a short hop across the water from its bigger sister, Lefkada, Meganissi is a wonderfully unspoilt island that has a gentle, relaxing pace of life and relatively few tourists.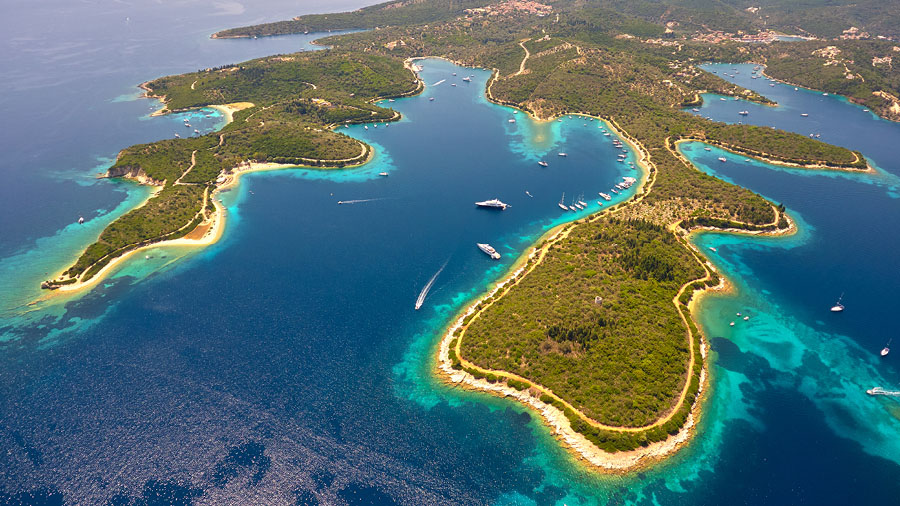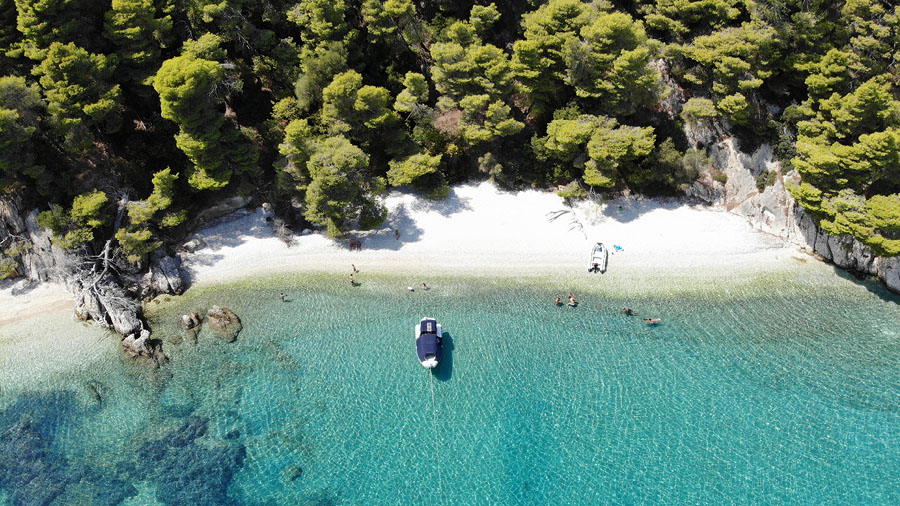 Kalamos is the largest of a fringe of small islands located in the region of Lefkada. The island's dramatic landscape combines high peaks and steep slopes ending to the coast which are surrounded by the boundless blue of the sea.
Are you ready to create new memories?