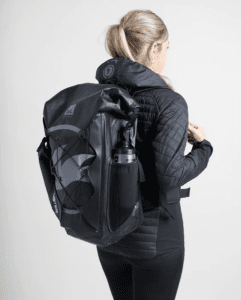 More important.
Two or three swimsuits, remember it can be your round-the-clock outfit,
Light and breathable shoes,
Hat,
Sunglasses,
Sunscreen & after suncream,
A couple of pareos,
Windproof jacket or hoodie,
A great book,
Activities (games) on board,
Large beach towel
Cash (euros),
Positive attitude, setbacks always happen, but good mood always prevails!
Soft suitcases
The only things you have to bring with you are clothes and personal items. Remember swimsuits, shorts, deck shoes, cotton trousers, lots of t-shirts, large sea towels, your music, a sun hat, sunscreen, and aftersun cream. At the beginning and at the end of the season light waterproof weather gear, it may also be necessary. Since storage space in the yachts is rather limited, it is better to carry your clothes in soft-sided bags and not in suitcases. GoSailing company has no limitations as to the time of the client's arrival, and our staff will be available for you to embark on your yacht at any time that is convenient. Checking, control, and briefing about the yacht's equipment can only be done properly at about 17:00, in case you arrive after sunset, we will take care of the inventory checking the following morning.