A mosaic of different colors and senses...
The first leg is from Kalamaki to Aegina, Agia Marina. A great chance if you want to visit the ancient Temple of Aphaia since it is very close.
Leaving Aegina, after about 5 hours you'll see the coast of Dokos. An isolated island that offers shelter to many boats due to the protected bays as well as calmness since there are no permanent residents on the island or other way for tourists to visit.
The next stop is Spetses, an island with great contribution during the war of independence against Ottoman Empire with elegant beauty and a cosmopolitan style since many V.I.P.S. own a property or visit on weekends.
Ermioni Bay lies on the south coast of the Peloponnese and is suitable for local excursions. Just imagine being able to attend an ancient performance at the theatre of Epidavros, an experience you will never forget!
Not much to say about Hydra. Be there and feel the difference. Great views all over the place, no cars or motorbikes allowed on the island, impressive architecture and the intense scent of jasmine will enchant you.
Poros, an architectural gem with lovely beaches, crystal waters, and a pine tree forest that reaches the edge of the coastline. Yes it is the place to lay back and close your eyes!
Base, Kalamaki Marina Aegina, Ag.Marina

Distance: 14nm – Estimated Time: 02:15 – Night Stop

Aegina Dokos

Distance: 30nm – Estimated Time: 05:00

Dokos Spetses

Distance: 11nm – Estimated Time: 01:50 – Night Stop

Spetses Ermioni

Distance: 11nm – Estimated Time: 01:50

Ermioni Hydra

Distance: 12nm – Estimated Time: 02:00 – Night Stop

Hydra Poros

Distance: 14nm – Estimated Time: 02:20

Poros Poros

Distance: 5nm – Estimated Time: 00:50 – Night Stop

Poros Aegina, Port

Distance: 13nm – Estimated Time: 02:15 – Night Stop

Aegina, Port Base, Kalamaki Marina

Distance: 18nm – Estimated Time: 03:00
*Depends on weαther conditions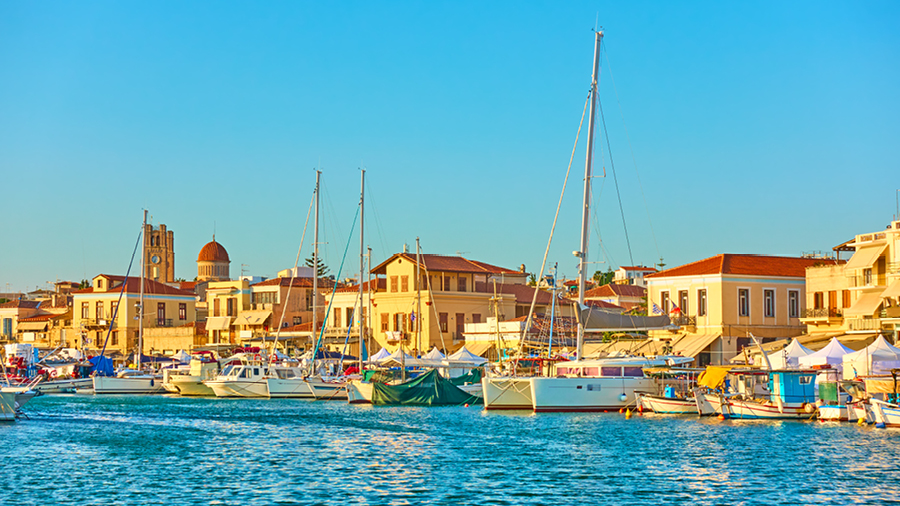 The Temple of Aphaia (or Afea) is one of the major attractions that one can see on the island of Aegina. Built on a hill, at 160 meters, it is surrounded by pine trees and it stands out for its unique energy.
Dokos is a small, 308m high rocky and barren island that is situated opposite Ermioni, between the Argo-Saronic islands of Spetses and Hydra. Although a recent 2011 census showed as many as 18 inhabitants on the island, this figure seems to be made up from a few Orthodox monks, shepherds, fishermen and their families that occassionaly live on the island, but little is seen of them by casual visitors.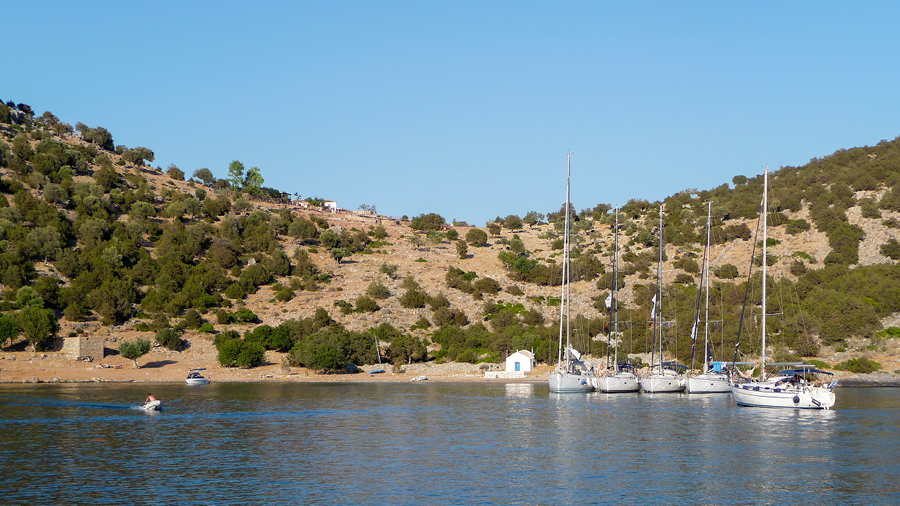 Spetses is the southernmost island of the Saronic Gulf and the honour of national recognition for its vital and incalculable contribution during the war of independence against the Ottoman Empire.
Ermioni is situated in, and gives its name to, the whole Ermionida area in the South-East of the Argolida (Argolis) region, within the Peloponnese, mainland Greece. There is little information written about Ermioni in the guide books, at most, a paragraph describing it as a small authentic fishing village, maybe worth a couple of hours of your time.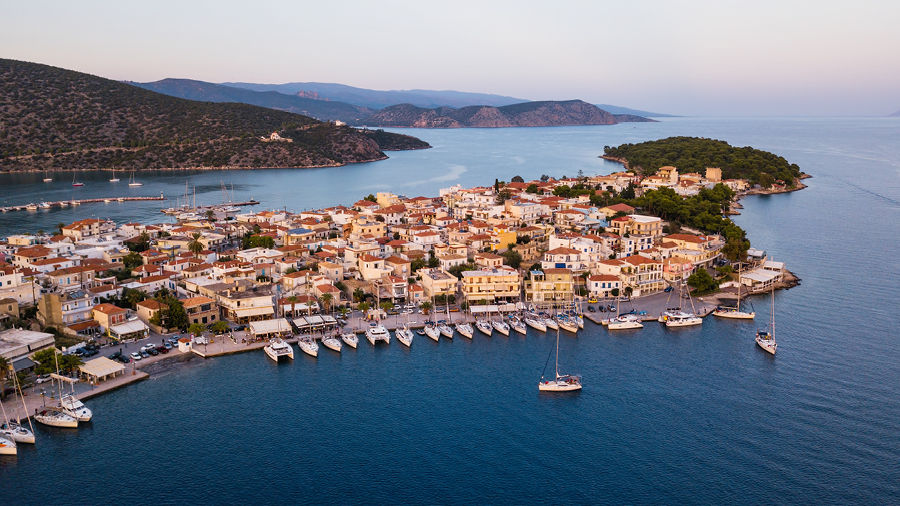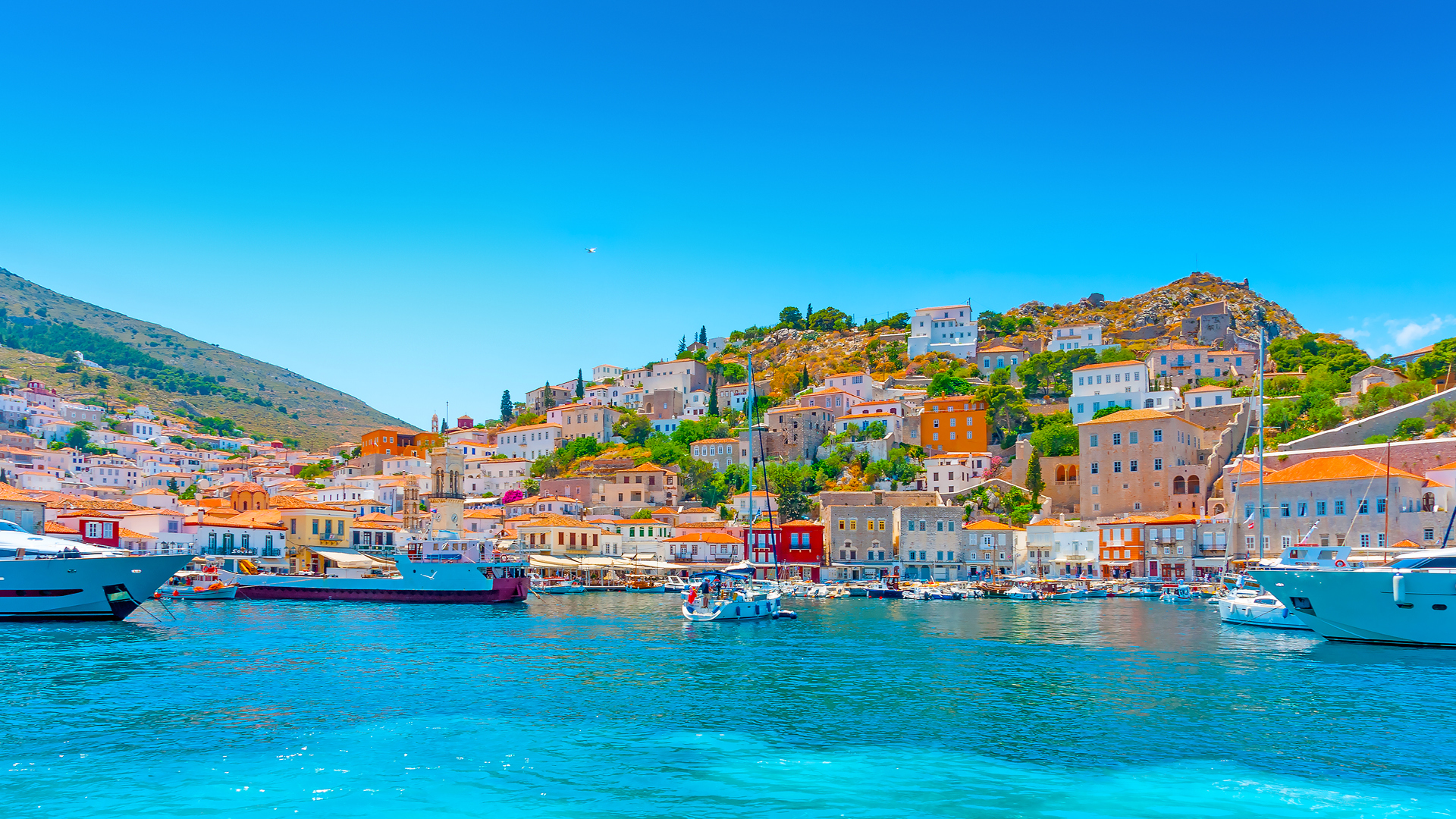 Reaching the port, Hydra island looks glamorous like an art-paint, with grey, white and blue colours above the blue of the sea, an exemplar of architectonics and aesthetics. The town of Hydra island, which is the centre of the whole island, is built amphitheatrically around the port, combining nature and architecture.
At about one hour away from the port of Piraeus and equally accessible by land, Poros, part of the Saronic Gulf islands along with Salamina, Aegina, Agistri, Hydra and Spetses, has been an idyllic weekend destination for Greeks and visitors alike.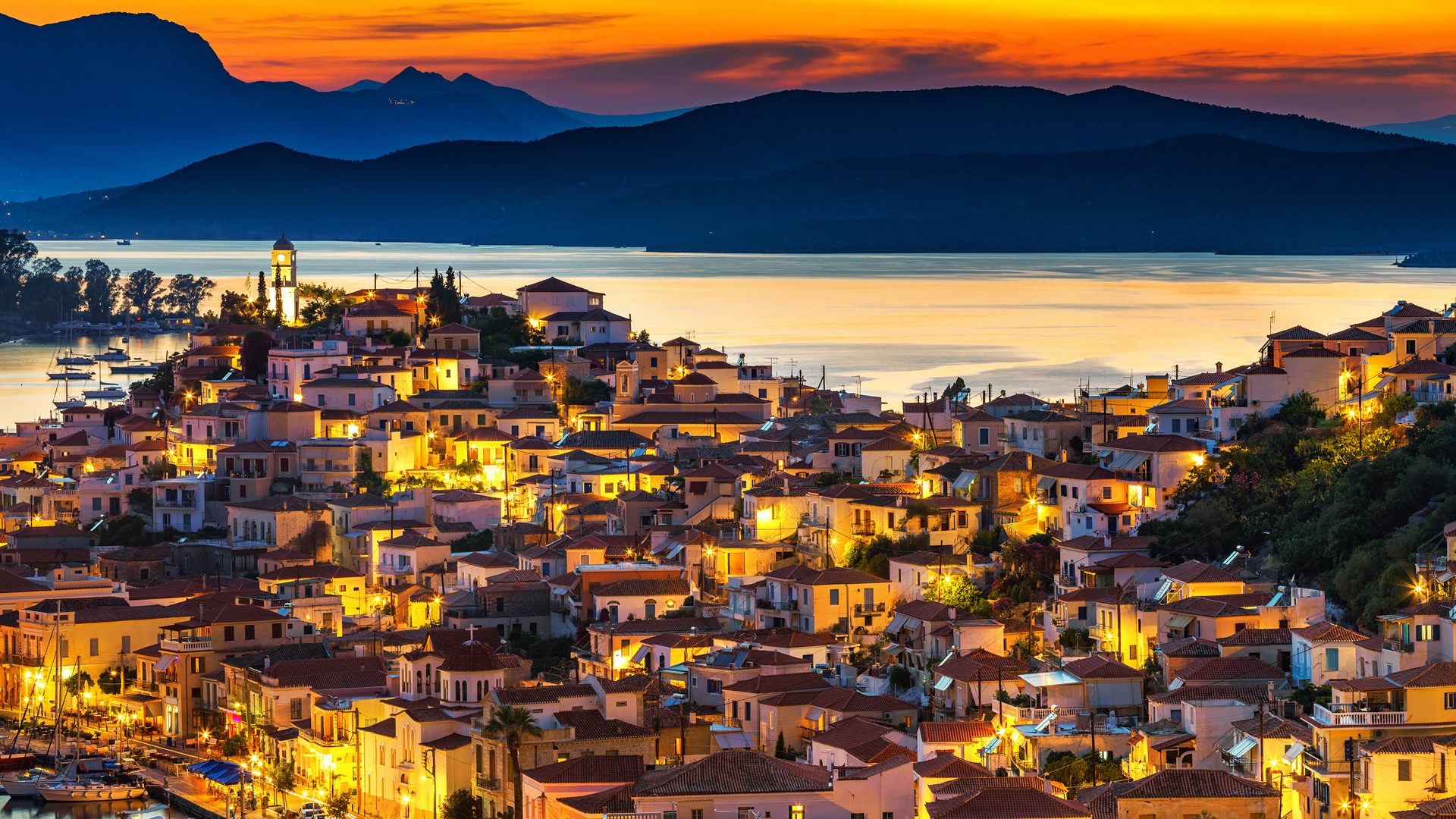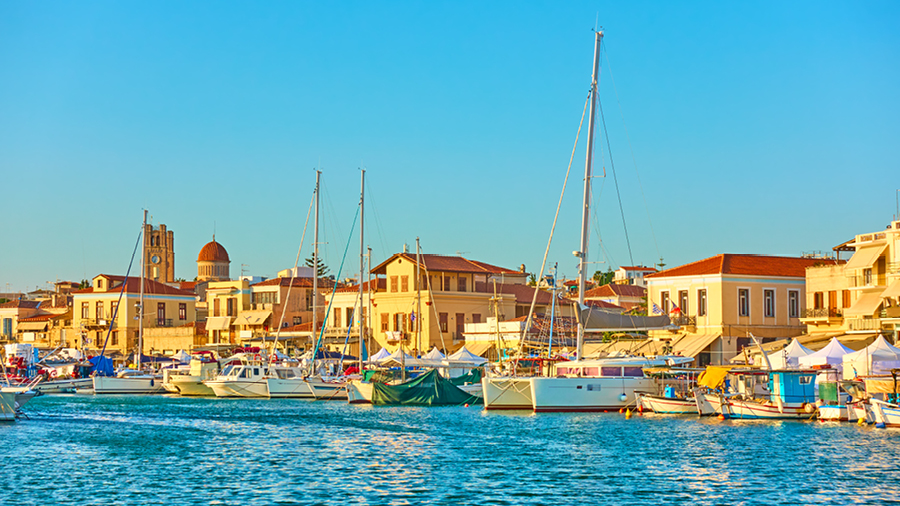 The city of Aegina is the capital city of the island and it's located on the west side. It's built amphitheatrical towards the sea. When you enter the harbor, the small, white church of Saint Nikolas welcomes you.
Are you ready to create new memories?