The first leg worth the distance. Fiskardo is the place to be for a cosmopolitan stimulation or a rare opportunity to enjoy your meal just beside your boat. Lively, colorful and traditional at the same time. 
On your way to Zakinthos (Zante) you'll have the chance to stop at the capital of Kefalonia, Sami. A beautiful coastal town built close to ancient Sami, one the most important archeological discoveries of Kefalonia.
Agios Nikolaos, Zakynthos is one of the liveliest and fun beaches with many water sports activities, restaurants and bars. 
One of the most famous beaches in the world could not be missed from this tour. Navagio Bay owes its name to the shipwreck of a boat that transported a load of illegal cigarettes in 1983.  You will be surprised by the beach and the transparent waters that make the boats appear to be flying!
Heading back to Kefalonia Poros, an attractive coastal settlement with a beautiful landscape and crystal waters.
Kastos, Kalamos and Meganissi are offered for relaxation, calmness, and why not some meditation. Don't miss visiting some of the finest taverns on the islands, local fish taste is something you will remember for a long time.
Base Vlicho Bay, Lefkada Kefalonia, Fiscardo

Distance: 35nm – Estimated Time: 04:00 – Night Stop

Kefalonia, Fiscardo Kefalonia, Sami

Distance: 13nm – Estimated Time: 02:00

Kefalonia, Sami Zante, Ag.Nikolaos

Distance: 28nm – Estimated Time: 04:50 – Night Stop

Zante, Ag.Nikolaos Zante, Navagio

Distance: 9nm – Estimated Time: 01:30

Zante, Navagio Kefalonia, Poros

Distance: 22nm – Estimated Time: 03:40 – Night Stop

Kefalonia, Poros Kastos Port

Distance: 26nm – Estimated Time: 04:20

Kastos Port Kalamos

Distance: 8nm – Estimated Time: 01:20

Kalamos Meganissi

Distance: 9nm – Estimated Time: 01:30 – Night Stop

Meganisi Base Vlicho Bay, Lefkada

Distance: 8nm – Estimated Time: 01:20
*Depends on weαther conditions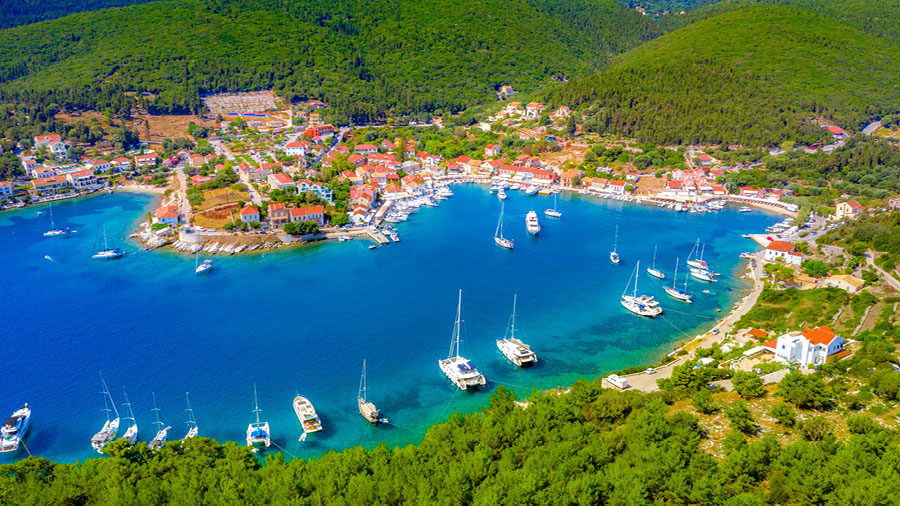 Fiscardo Kefalonia: Fiscardo village is located 49.5 km north of Argostoli, the capital of Kefalonia. The village is very much based around its waterfront with many private yachts and small fishing boats. This lovely spot offers nice views to the neighbour island of Ithaca.
Zákynthos (Zante) is a verdant island endowed with fertile valleys and a temperate climate (area: 406 sq. km; coastline: 123 km). Its landscape diversity has resulted in different types of beaches: there are sandy beaches in secluded coves where the tranquil waters are deep blue on the island's southeastern part; yet, if rugged cliffs and an interesting underwater world are to your liking, try the western part of the island.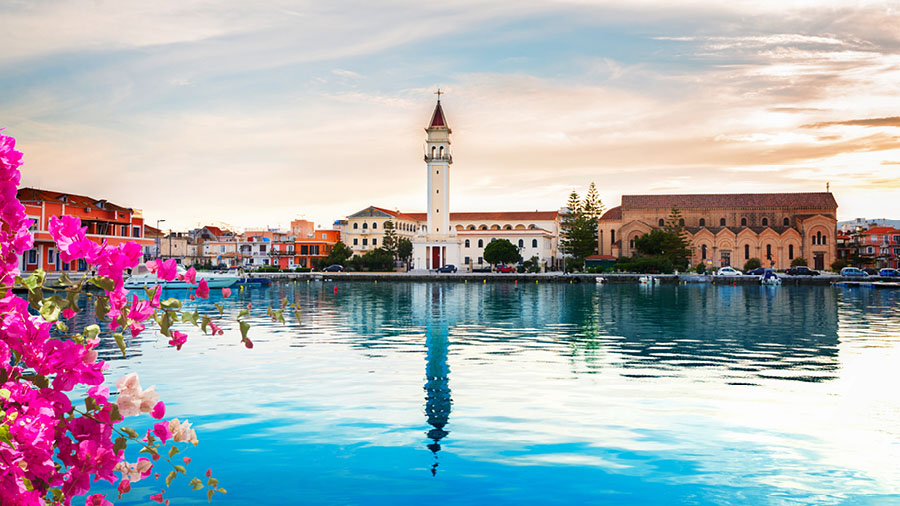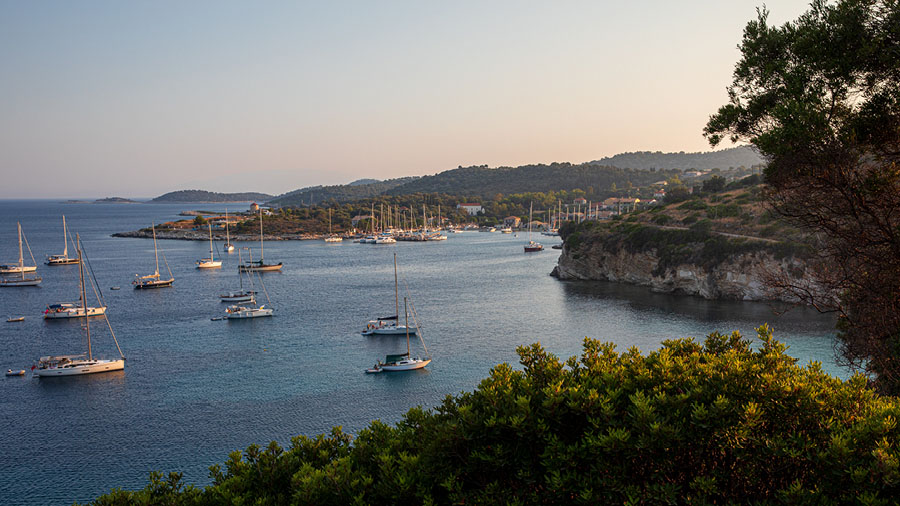 Just a few kilometres southeast of Meganissi, Kastos is the ultimate Ionian Island hideaway, blessed with lovely beaches, peace and quiet, and a deliciously simple way of life.
Kalamos is the largest of a fringe of small islands located in the region of Lefkada. The island's dramatic landscape combines high peaks and steep slopes ending to the coast which are surrounded by the boundless blue of the sea.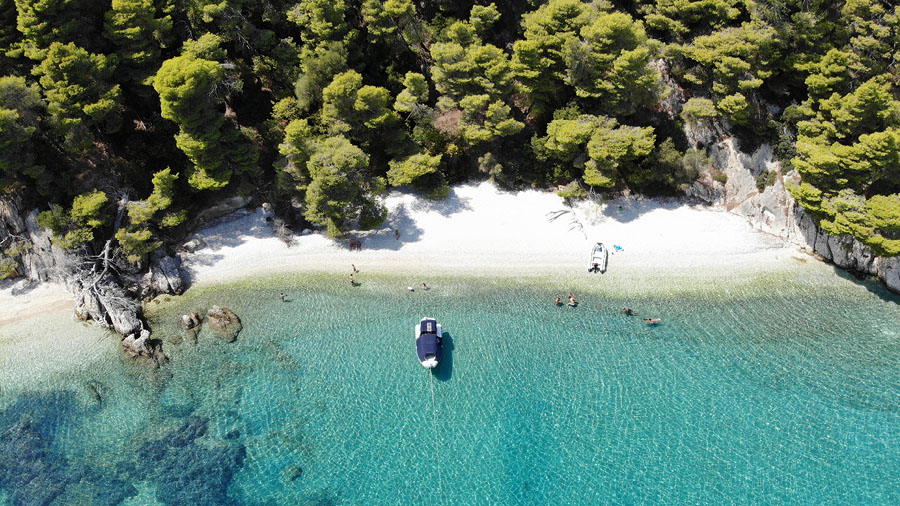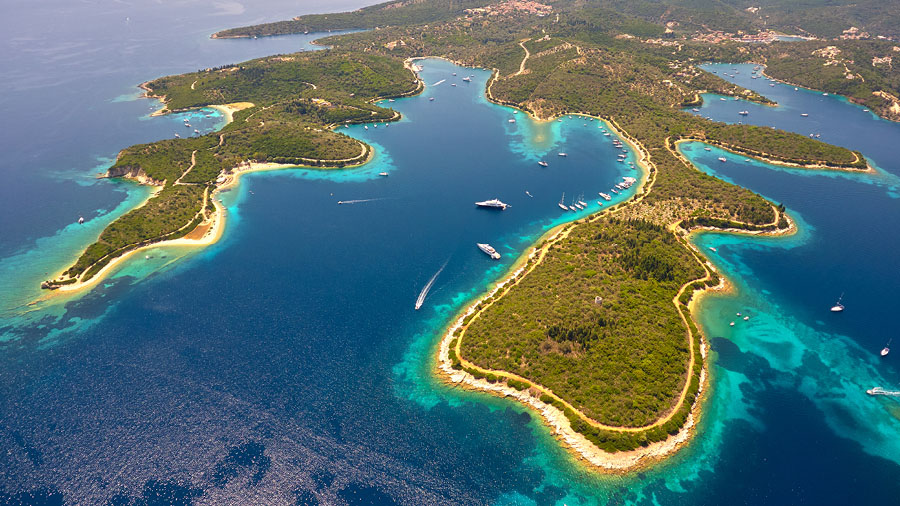 Just a short hop across the water from its bigger sister, Lefkada, Meganissi is a wonderfully unspoilt island that has a gentle, relaxing pace of life and relatively few tourists.
Are you ready to create new memories?