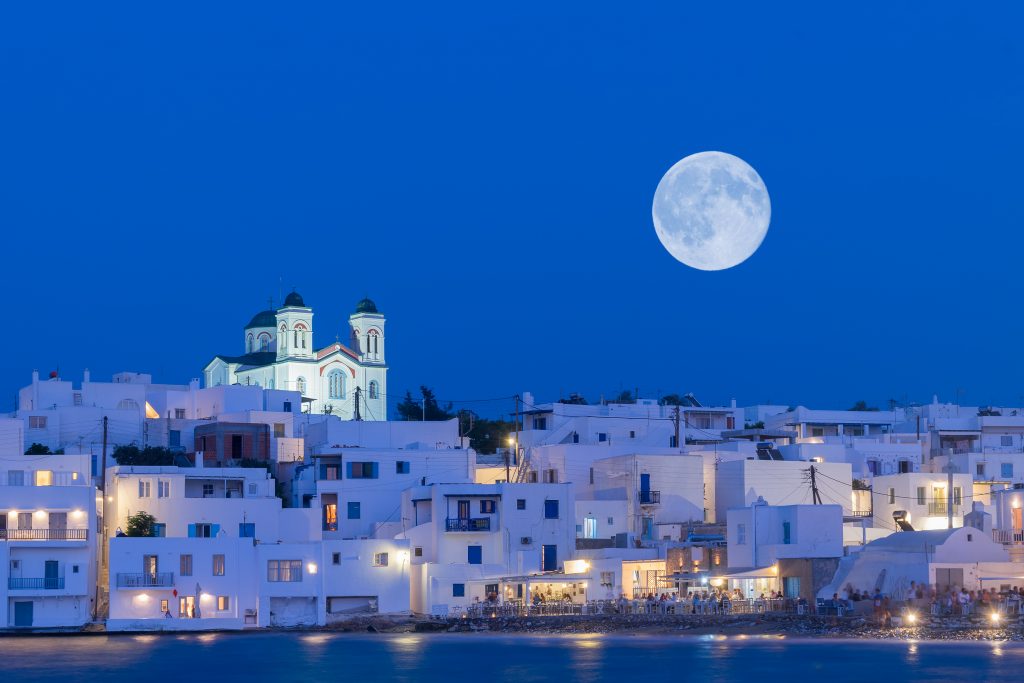 Paros combines modern with traditional elements in the most unique way, as it is a mix of traditional Cycladic architecture, vivid nightlife, magical beaches, enchanting rural villages, and historical monuments. Whether you're after a relaxing holiday or you are more of a thrill-seeker, Paros island will satisfy every desire of yours!
Paros is one of the most popular Greek islands! Boasting a beautiful natural landscape and 120 km of coastline, it has endless blonde-sand beaches, verdant mountains, and cliff-top villages galore.
An advantage of its location is its proximity to popular Cyclades islands, such as Mykonos, Santorini, and Naxos that makes it the base!
The two main villages of Paros (and also where the heart of the island's nightlife beats) is Parikia and Naoussa. Full of traditional taverns, luxurious restaurants, and sophisticated bars, Parikia and Naoussa overflow with young crowds every night. If crowded places and loud music are not what you seek, you can wander in the tranquil traditional villages of Lefkes and Marpissa. You'll be pleasantly surprised by the different faces of Paros!
This island is famous for its beaches! Huge, sandy, with crystal clear waters and many facilities, Paros beaches are stunning! Santa Maria, Golden Beach Paros, Punta, and Kolymbithres are some of the most famous. However, there are also many secluded beaches, for those who seek privacy!
If you are a water sports enthusiast, then Paros is going to be your dream destination because of its ideal wind conditions, thanks to "Meltemi" wind, rank it as a top destination for water sports, such as windsurfing and kitesurfing. As a matter of fact, the Professional Windsurfing World Cup is organized every summer in Paros, attracting visitors from all over the world!
Geographical Info
Longitude: 25.14617   –   Latitude: 37.08869    Area: 196.3 km2
Are you ready to create new memories?