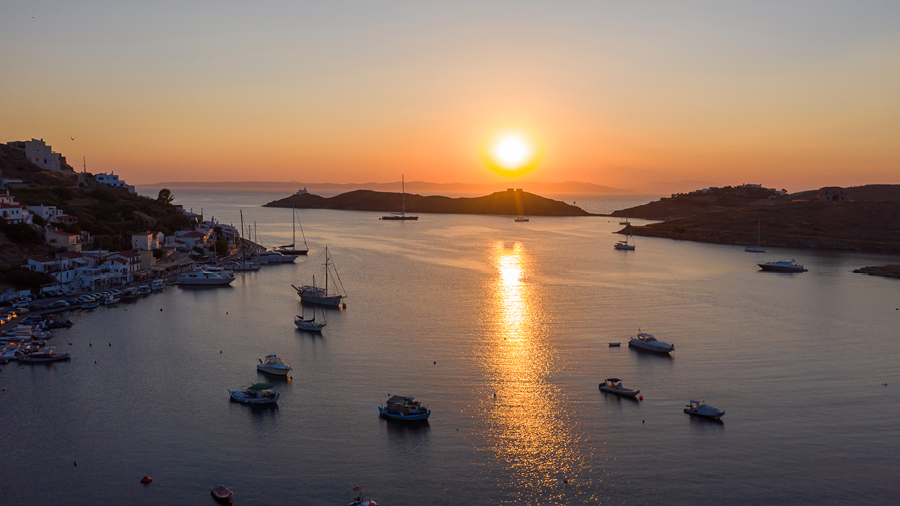 The Island of Kea remains a local secret (only one hour from Athens) for a weekend hangout and summer hideaway. You can reach the island from the lesser-known port of Lavrio in the very southeast of Attica, Greater Athens – a port that's not as easily accessible or as connected to the scattering of Greece's islands as the popular ferry hub of Piraeus.
Not many people have heard of the tiny island, but it is the closest Cyclades getaway to mainland Greece. And one that feels much, much further away.
Maybe this is what gives Kea – known to locals as Tzia Island – its natural charm, coveted by those in the know like a secret garden whose gate is open if you know where to find it.
It sure is deserving of a little more tourism injection, as this Kea travel guide shows.
Ioulida is the capital of the island with many taverns with exceptional quality of food due to the high quality of livestock of the island. Last but not least, the ports Vourkari and Korissia have an intense nightlife with plenty of bars and live events.
Geographical Info
Longitude: 24.31284   –   Latitude: 37.66121    Area: 148.9 km2
Are you ready to create new memories?